Tonganoxie community garage sale set for June 7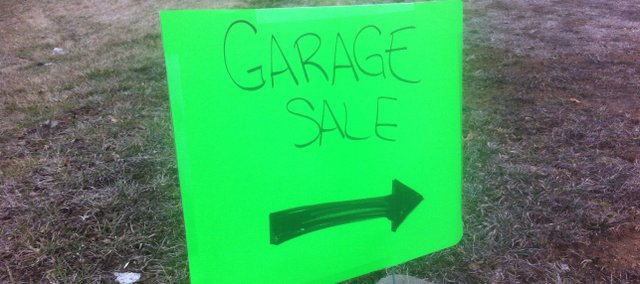 Tonganoxie will have its first community garage sale of the year June 7.
Assistant City Administrator Jennifer Jones-Lacy said officials decided on the June date this week.
Residents are encouraged to have garage sales on this date. Another sale likely will take place in the fall.
The Chamber of Commerce formerly sponsored the event, but when that organization opted to discontinue sponsorship, the city opted to take it over by scheduling dates and encouraging folks to have garage sales on the specified dates.