National Weather Service issues tornado watch, other advisories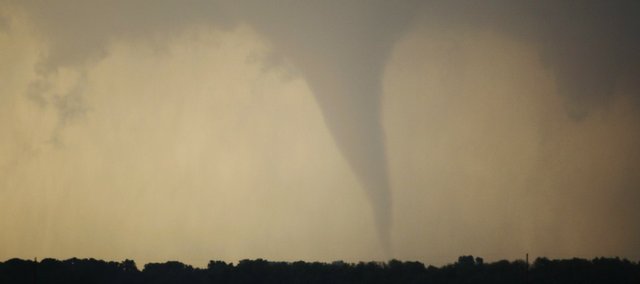 In like a lion and out like a lion?
March weather this year in northeast Kansas has seen the gamut: springlike warmer temperatures, rain, wind and even a little snow.
Later today, tornadoes and hail could be added to that list.
The National Weather Service has issued a tornado watch until 8 p.m. for parts of northeast Kansas, including Douglas, Jefferson, Johnson, Leavenworth and Wyandotte counties.
The NWS also has issued a special weather statement and a hazardous weather outlook.
The weather statement indicates the NWS is tracking a storm that started about 12:30 p.m. about 10 miles northwest of Ottawa. Penny sized hail and wind gusts up to 40 mph are expected.
Johnson County, as well as western Wyandotte and southern Leavenworth County, are in the path of the storm.
The hazardous weather outlook indicates strong to severe thunderstorms with large hail and damaging winds are possible this afternoon in throughout the area. Winds could reach 45 mph, according to the NWS.