Face to Face:
USD

464 Education Foundation's Ken Mark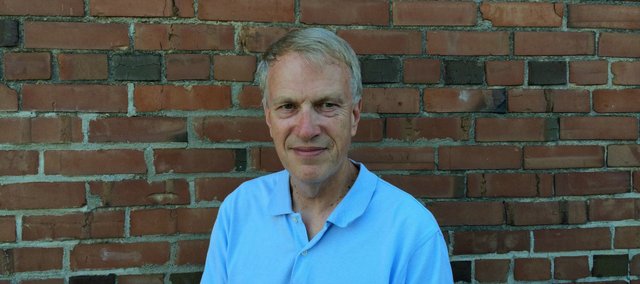 Name: Ken Mark
Born: Lawrence. Grew up in Tonganoxie.
Family: Wife, Cheta; two children, Kara Hansen, Roland Park, a social worker at Children's Mercy Hospital in Kansas City, Mo.; and Brendan Mark, Overland Park, 10 p.m. news producer for Fox 4 in Kansas City, Mo. Hansen and husband, Darin, have three children: Clare, 7, Andrew, 4, and Luke, 1.
Occupation: Retired as business professor from Kansas City Kansas Community College in 2012 after 36 years. He works part-time at Unbound, a lay Catholic sponsorship ministry in KCK. He's also involved with the Tonganoxie USD 464 Education Foundation, Gallagher Park planning and Tonganoxie Civic Club.
Dream job as a child: Sportscaster. He eventually got into the field, serving as a sideline reporter for Kansas University football games in the mid-1980s for Channel 6. He also announced high school sports for a Leavenworth radio station.
Digging deeper: Mark graduated from Tonganoxie High School in 1970. He earned an associate's degree from Donnelly College in KCK and then bachelor's and master's degrees in business from KU.
Mark started teaching at KCKCC right after graduation.
"Straight out of school," he said. "The only full-time job I ever had."
Through the years, Mark has complemented his vocation with volunteerism. As the above list of activities shows, Mark stays busy offering a helping hand. He also served on the Tonganoxie Recreation Commission board.
Civic service seems to run in the family. His grandfather — his mother's father, AP Laughlin, was Tonganoxie's mayor in the 1940s. His father joined the Tonganoxie City Council in the 1960s and was mayor from 1969-83. His mother served on the library board.
"I think my parents had a desire for service," he said.
That seems to have been passed down to Mark.
"I'm just trying to be a small part of trying to make the community better," Mark said.