Tonganoxie citywide garage sale June 7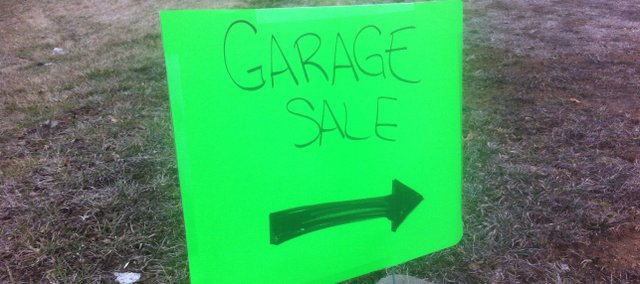 Tonganoxie's communitywide garage sale is less than a month away.
This year's summer sale will be June 7. Residents are encouraged to have sales at their homes for this Saturday event.
Garage sale classified ads also can be placed in The Mirror by calling toll free 866-823-8220. Deadline is 10 a.m. Tuesday before publication.