Face to Face: Tonganoxie Planning and Zoning Commission member John Morgan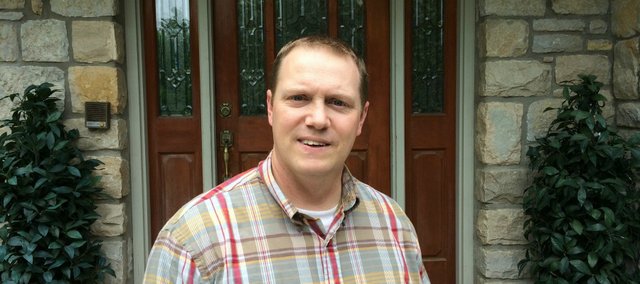 Name: John Morgan
Born: Council Grove
Family: Wife, Kris; son Calvin, 13; daughters Emma, 10, and Corinne, 9.
Occupation: Marketing finance subject matter expert at Sprint in Overland Park.
Dream job as a child: Pilot (military or commercial)
Digging deeper: Morgan lived in Pasco, Wash., for some of his younger years, thanks to his father's job. That work landed them in Nebraska for less than a year before landing in Emporia when Morgan was 13. He attended Emporia State University and lived in Emporia until his late 20s. He started in telecommunications with a small firm before joining Sprint.
"Fourteen years later, I think I'm doing OK at it," Morgan said with a smile.
Morgan moved to Tonganoxie in 2001 when his job drew his family to the Kansas City area.
Originally, the family planned for Tonganoxie to be a temporary stop as they figured out the area. But Tonganoxie's growth, its schools, parks, trail system, pool, and recreation commission made the stay more permanent.
"The people in Tonganoxie are so inviting and friendly and have made us feel so welcome," Morgan said. "We love it here."
His wife is the outgoing Tonganoxie Elementary School Parent Teacher Club president and is incredibly active in the "mom scene" in Tonganoxie.

Morgan has been on the Tonganoxie Planning and Zoning Commission for seven years, is in Tonganoxie Civic Club and helps coach youth football and rec league sports.
"I really enjoy being active in the community and being a part of committees and organizations that want to see Tonganoxie grow and prosper," Morgan said. "I'm proud of our hometown."
Morgan also is a big Kansas State University fan. The loyalty has been passed down a generation — Calvin's wardrobe is either K-State purple or Tonganoxie red.
"He's easy to shop for," Morgan said with a laugh.