Past residents coming to life tonight at Tonganoxie Community Historical Society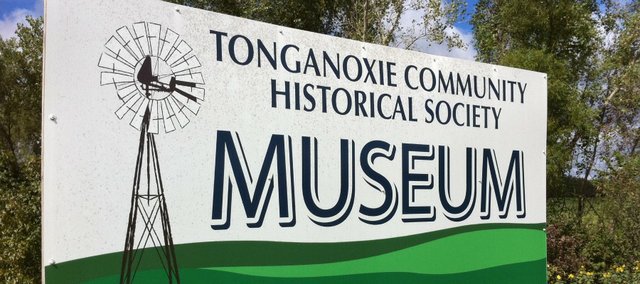 A former governor is one character expected to come alive next week at the Tonganoxie Community Historic Site.
The historical society will have First City Performers And Story Tellers members at its October meeting.
The public is welcome to attend the performance, which starts at 7 p.m. Tuesday at the historic site, 201 W. Washington St. in Tonganoxie.
Performing during the meeting are Kris Roberts as Walter Cronkite's mother, Cindy Brandau as Anna Osborn Anthony and Bill Peak as Gov. Thomas Carney.
Helen Cronkite was the mother of longtime newscaster Walter Cronkite, while Anna Osborn Anthony was thwife of DR Anthony, Susan B. Anthony's brother.
Carney was Kansas' second governor.
The local residents portrayed the notable characters last month during Peer into the PAST: Mount Muncie Cemetery Stories.
The people portrayed all were buried at Mount Muncie Cemetery in Lansing.
Others were portrayed during last month's cemetery stroll:
• Jeff Brandau played the role of JT Taylor, former local police chief and grandson of President Benjamin Harrison.
• Joe Grasela and Jennifer Grasela played Oliver Short and wife, Celia, respectively. Oliver Short was a surveyor killed in a Cheyenne, Wyo., massacre.
• Mike Stephenson played H. Miles Moore, founder of Leavenworth.
• Julia Henninger played the role of Jennie Dickey, a Lansing community leader and teacher in a two-room schoolhouse.
For more information about next week's program, call Peak at 913-484-482