Enrollment up in Tonganoxie
USD

464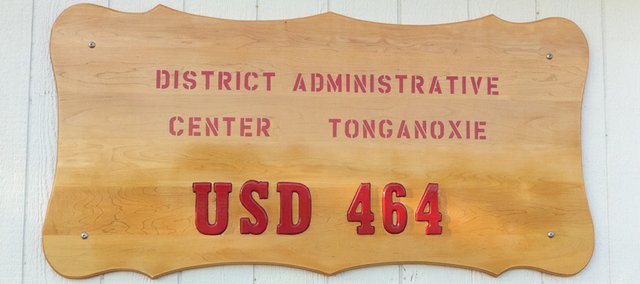 Early numbers indicate Tonganoxie USD 464 has seen an increase in enrollment.
Superintendent Lyn Rantz reported that the elementary school has 709 students, the middle school 649 and the high school 606 for a total of 1,964.
That's about a 40-student increase from last year's September count of 1,923.
Rantz said the high school has 51 teachers and 33 classified staff members, while the middle school has 47 teachers and 27 classified staff. The elementary school has 50 teachers and 41 classified staff.
When the new elementary school opens next year, it will be a K-5 building and the middle school will be 6-8. TES currently is home to grades K-4 and TMS to grades 5-8.
Rantz said the new elementary school would be looking at enrollment of more than 900 for 2015-16.
"I really think our district needs to think about staffing in that building," she said.
She said she would like to weigh options for additional administrative and teaching staff, as well as nursing staff.
The district has one nurse at TES and a second who covers TMS and the entire THS campus.
Special meeting next week
The school board will have a special meeting next week to outline is short- and long-term goals.
The board will meet at 6 p.m. Monday at the First State Bank location on East U.S. Highway 24-40 for the special meeting.
Board OKs resignation, work agreements
The school board approved the resignation of van driver Roger Adams. It also approved work agreements for van drivers Kathy Guarino (additional route needed) and Cheryl Jacobs (replacing Roger Adams). It also approved Stacy McElderry as Tonganoxie Middle School Olympiad sponsor. She replaces Dave Wahlgren, who retired in May.