Face to Face: Tonganoxie's Brady Garren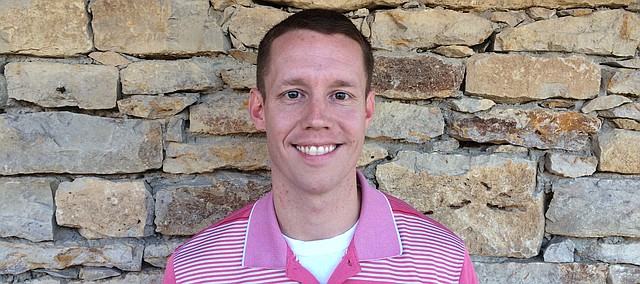 Name: Brady Garren
Born: Topeka. Garren has lived in Tonganoxie for 10 years.
Family: Wife, Megan; son, Jack; daughter, Jordi.
Occupation: Garren is employee relations manager at Nebraska Furniture Mart. He has worked at NFM for 10 years. Garren manages a team that handles all of the recruiting and employee relations activities at the Kansas City, KS and Des Moines, Iowa stores. In addition, he is an instructor at Columbia College and frequently teaches college classes in human resources management, benefits/compensation and employee relations.

Interesting fact: Garren and his wife have completed multiple half marathons together and in December 2014 ran the Dallas full marathon.

Digging deeper: After high school, Garren earned a bachelor's in human resources from Kansas State University. He later earned a master's in business administration from Baker University.
In addition to his NFM position, Garren, along with his wife, are independent distributors with Advocare. Through Advocare, they help individuals with both their health and finances.
"In a little over a year we have built a team of people in over 20 states and truly enjoy helping people become the best version of themselves," Garren said.
The family enjoys traveling, running and attending K-State football games. They are active members of Trinity Lutheran Church in Basehor.
"Our favorite part of Tonganoxie is the people," Garren said. "It is great to live in a community where people truly care about each other and want to make a difference."