Tonganoxie City Council candidate: Charles (Tuna) Conrad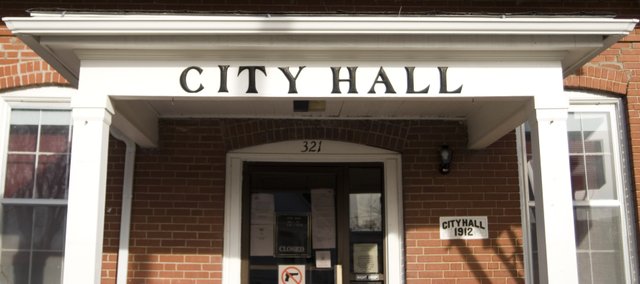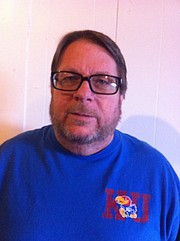 Charles (Tuna) Conrad
ELECTORAL RACE: One of six candidates running for two open Tonganoxie City Council seats.
AGE: 59
OCCUPATION: I assist my wife, Debi, with her downtown restaurant Flashbacks. I also formerly did the budgeting for the Leavenworth County EMS system and the Tonganoxie City Fire department. I have sat on both sides of collective bargaining on labor talks.
FAMILY: Debi and I have five children and 10 grandchildren, all of whom live in the Tonganoxie area.
YEARS IN TONGANOXIE: 59
PREVIOUS POLITICAL EXPERIENCE: I have attended council meetings for 25 years, much more frequently in years past when it felt as though you had someone listening to the voices of the citizens and businesses in town. That was before we were worrying about what color our businesses were being painted, a sign out front that may be 2 inches too wide or tall, or if we have a flag flying out front. It's like our building inspector asking the contractor if what they built or repaired met codes, instead of the inspector telling them it meets codes. I just feel that we are over regulated in town.
COMMUNITY SERVICE: There hasn't been much that I haven't been involved in, including coaching and umpiring youth baseball, numerous community projects, school events, painting the green line, along with 30 years on the Tonganoxie Volunteer Fire Department, with 18 years of that as fire chief.
What made you decide to run for office?
For me to run for office was a simple decision. I don't like our debt, the direction the city leaders are taking our community or their current hiring process of department heads. To have people set on a hiring board who are from outside our community to make those selections only makes sense if you are attempting to change who we are. Most of those who have moved to our community, along with my family, like who we are and not who we are becoming.
What special qualifications would you bring to the office?
I think being part of this community my entire life and helping with my wife's business downtown more than qualifies me to become a city council member.
How do you plan to stay in touch with your constituents if elected?
Being downtown seven days a week makes me available to the public and more in touch with the community.
What issues are you hearing about most from voters while on the campaign trail?
Debt is the No. 1 thing that I hear about, which means higher taxes.
What are the three most important issues facing the city and how would you address them?
We need to reduce some debt before we add any more to it. I think concentrating on keeping what businesses we have by demonstrating that we appreciate them rather than make them feel like they are being opposed by not following some regulations that don't fit our community is important. It starts at City Hall by hiring local, not a roofing contractor who didn't even have their name on the side of their vehicles, whom I haven't been able to find where they spent any of our money in our community. I believe in working with our community not against it.