Tonganoxie City Council candidate questionnaire: Curtis Oroke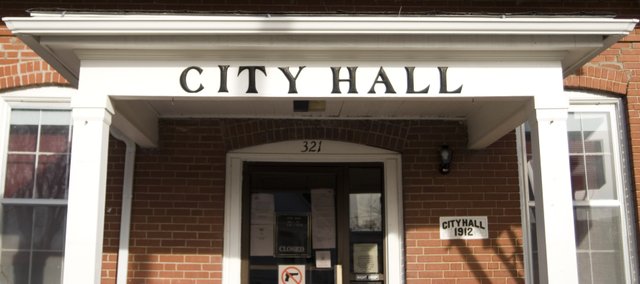 Curtis D. Oroke
ELECTORAL RACE: One of six candidates running for two Tonganoxie City Council seats.
AGE: 45
OCCUPATION: General contractor, residential house builder.
FAMILY: Born and raised in Tonganoxie area.
YEARS IN TONGANOXIE: 45
PREVIOUS POLITICAL EXPERIENCE: Father was Leavenworth County Commissioner for eight years, so I have had significant exposure to county government.
COMMUNITY SERVICE: Tonganoxie High School Booster Club, THS alumni, EAST group member.
What made you decide to run for office?
My decision to seek election to the City Council was made after numerous discussions with friends, neighbors and local business owners who were unhappy with the way our city has been run recently and, like me, wanted a council that was focused on controlling spending and striving to reduce the city debt, overall financial accountability, promoting business in our town and maintaining freedom from needless intrusion of local government in our daily lives.
What special qualifications would you bring to this office?
As business owner, I have developed the skills needed to effectively represent our citizens. My straightforward approach to problem solving has earend me the respect and support of our community. I have lived in the Tonganoxie area all my life and made my living in this community as a general contractor/residential builder/remodeler. I know a significant amount of people in the area and have a good understanding of the issues and problems facing our community. I also have a strong desire to help make our community a safe place to live, work and play.
I have the ability and the passion to serve as a City Council member and I will address local issues with a calm clear voice and resolve them with sensible solutions that work for us and in the future.
How do you plan to stay in touch with constituents if elected?
I'm a good communicator and listener. I'm always available to discuss concerns or issues in person, by phone or email. I would invite constituents to attend City Council meetings to learn more about city issues and make recommendations.
What issues are you hearing about most from voters while on the campaign trail?
Primarily the biggest complaints are the increasing debt the city has incurred, along with trying to run our city and community like a Johnson County entity rather than a small city such as Tonganoxie. The city doesn't have the revenue to support "Johnson County standards."
What are the three most important issues facing the city and how would you address them?
Reduce city deficit. Evaluating, researching and finding a way to balance the city budget, including cutting costs and selling the city owned 200 acres of property south of Tonganoxie that the city can't afford to own. To develop this property means providing streets, storm drains and sewers, three-phase electrical service and water for fire protection at a minimum. There is too much cash outlay to afford these expenditures.

Business opportunities. Developing opportunities for businesses to move our city to provide needed services to our citizens. The city could allow some level of tax abatement to those businesses to offset their investment. Depending on the type of business there is, potential tax revenue from those businesses can go to the city.

Improved communications. Develop better overall relationship with the board members and with the citizens of our community and establish a better working relationship with Leavenworth County government and Sheriff's Department.