Tonganoxie City Council candidate questionnaire: Kara Reed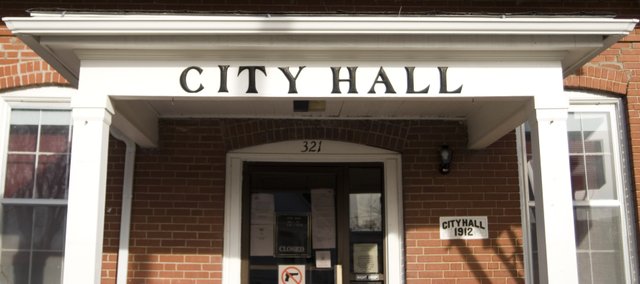 Kara Reed
ELECTION RACE: Incumbent running for one of two seats against five other candidates.
AGE: 41
OCCUPATION: Biology instructor at Kansas City Kansas Community College
FAMILY: Husband, Aaron; daughter, Bryn (13); son, Grant (6).
YEARS IN TONGANOXIE: 10
PREVIOUS POLITICAL EXPERIENCE: Two years on Tonganoxie City Council.
COMMUNITY SERVICE: President of Tonganoxie Library Board of Trustees, treasurer of Tonganoxie Library Board of Trustees, treasurer of Tonganoxie Friends of the Library, Regent of Ephraim Basehor chapter of Daughters of the American Revolution, member of the Southern Leavenworth County Leadership Development Board, graduate of Southern Leavenworth County Leadership Development, member of Parents as Teacher Community Advisory Board, chair of church's mission committee and school volunteer.
CAMPAIGN WEBSITE: Kara for Council on Facebook and email, karaforcouncil@gmail.com.
What made you decide to run for office?
Tonganoxie is a wonderful community and my family and I are privileged to live here. I feel like part of my responsibility to our community is to help move Tonganoxie forward in a positive manner. Serving on the council allows me to do that. I have thoroughly enjoyed the past two years that I have been on the council and I hope to have the opportunity to continue being a thoughtful representative for the residents of Tonganoxie.
What special qualifications would you bring to the office?
I bring experience on the council, including a familiarity with the challenges of the budget, the process of making policy decisions, working with staff and cooperating with other city groups. I have an educational background in science that taught me how to make careful, fact-based decisions. I have a sincere interest in listening to the residents of Tonganoxie (and a track record of doing so) to figure out what our community needs and wants.
How do you plan to stay in touch with constituents if elected?
By whatever means necessary! I will listen to the constituents through whichever means of communication they choose, be it email, phone, Facebook, text message, letter, formal meetings or over a cup of coffee. I have a flexible work schedule and it is a top priority for me to be available to field questions and listen to concerns and comments in a way and at a time that works for the people of Tonganoxie.
What issues are you hearing about most from voters while on the campaign trail?
The budget. More specifically, the city debt and concerns about spending. Attracting businesses to our downtown, the future of the industrial park and concerns about the limited space in the police station are also frequently expressed concerns.
What are the three most important issues facing the city and how would you address them?
The budget. I am in favor of "staying the course" at this time. In the past two years that I have been on council, we have managed to maintain an excellent level of city services, decrease the debt by $3 million and not add to the city's debt load. It is my goal to continue in that direction (minimal spending, no additional debt), knowing that in the next 2-5 years, there will be a drop in the debt service expenditure which will allow a little more flexibility in the budget to consider other needs such as improved infrastructure.

Business attraction and retention. This a two-prong issue — downtown businesses and the industrial park. I would like to see the downtown business revolving loan program restarted, the formation of a committee to specifically address the concerns and issues of local businesses and evaluate related policy, the creation of an easy-to-follow, step-by-step guide/handbook on how to start and sustain a business in Tonganoxie and continued support and partnerships with organizations such as the Chamber of Commerce and the EAST group that help community businesses and bring attention to Tonganoxie. As far as the industrial park goes, continued partnerships with the Leavenworth County Development Corporation, the Port Authority and other regional organizations that can help promote and market our industrial park are vital.

Aging infrastructure and insufficient space. City Hall, the police department, the library and the school district offices have all either outgrown or nearly outgrown their respective spaces. With the current budget constraints, I see communication and partnership as the way over this hurdle. Bringing all of the interested parties together and researching the possibility of a shared facility (that would allow for shared cost, as well) is a good first step. After needs are determined, I would place a heavy emphasis on research into grants and other funding sources that would take as much of the cost burden off of the city as possible.