Tonganoxie City Council candidate questionnaire: Mike Vestal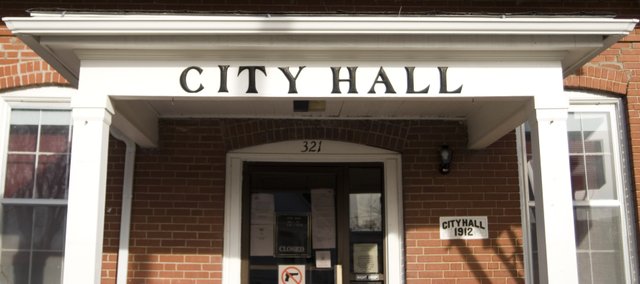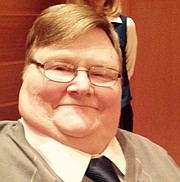 Michael W. Vestal
AGE: 63
OCCUPATION: Retired
FAMILY: Wife, Evelyn; daughter, Katie Underwood and her husband, Scott; stepdaughters Debra Pratt and Raquel Barnes usband, Eric; Mindy Thompson & husband Henry and Step-son David Seuser & wife Katie. 12 grandchildren & 5 Great grandchildren
YEARS LIVED IN TONGANOXIE: 63
PREVIOUS POLITICAL EXPERIENCE: Eight years as Tonganoxie City Council member and 3 1/2 years as Tonganoxie mayor.
OTHER COMMUNITY SERVICE: I am a member of the Tonganoxie Historical Society and past member of Tonganoxie Jaycees. In 1979, I received the Youth Service Award from the Sertoma Club. In 1980 I received an achievement award for my dedication to my city from the Kiwanis Club. In 1992, I received the Citizen of the Year Award from the Tonganoxie Chamber and in 2012 received an Achievement award for my service to my community as dispatcher from April 1974 to April 2011.
What made you decide to run for office?
I wanted to be a part of leading our city into the future. I feel it is my civic duty to serve a city that means so much to me. I wanted to give back to my community.
What special qualification would you bring to the office?

I believe what qualifies myself for the office would be my previous experience as a councilmen for eight years from 1989-1997 and mayor 2004-2007 and my knowledge of the city's budget. I have FEMA Certifications IS-100.B: Introduction to Incident Command System, ICS-100; IS-101.C: Preparing for Federal Disaster Operations and IS-200.B: ICS for Single Resources and Initial Action Incidents.
How do you plan to stay in touch with your constituents if elected?
By phone, email, social media and the old-fashioned way, face to face.
What issues are you hearing about most from voters while on the campaign trail?
I'm hearing about the debt load of the city, the need for more downtown businesses and what should be done with the Tonganoxie Industrial Park.
What are the three most important issues facing the city and how would you address them?
Lack of downtown businesses. 2. The need for enlarging the library 3. A new Police Station/City Hall.
For the first issue dealing with the lack of downtown businesses, I would like to offer incentives, such as waiving fees, which could free up cash, making it easier to start their business. The council should encourage our citizens to shop local so we keep our money here, instead of giving it to other cities. We must be pro business and help wherever we can to support those businesses and their owners and listen to their concerns. The second issue would be how to add to or build a new library. I believe it can be done with state and federal grants and also I believe the library should start a library foundation. People wishing to will an amount from their estate would be used to build a new library or add an additional 6,000 square feet. to the existing building. I would work diligently with the library board to achieve their goals for the future. The third issue will be a very daunting task. How do we get a new City Hall/Police Department without burdening the taxpayer? One would be to wait for the bonds to be retired on the city swimming pool, freeing up approximately $130,000 per year. The second possibility would be to seek state & federal funds, including money available through FEMA. I am not in favor of taking on any more debt on the city.
We need the support and input from our citizens when making difficult decisions as these, because it is their money we are using and I take that very serious.