Tonganoxie Mayor candidate questionnaire: Jason Ward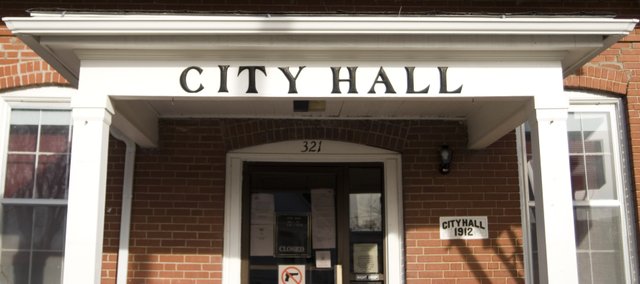 Jason K. Ward (Incumbent)
ELECTION RACE: Running against Council Member Bill Peak, who is not seeking re-election on the council.
AGE: 44
OCCUPATION: Attorney, Shook, Hardy & Bacon LLP
FAMILY: Wife, Amy.
YEARS IN TONGANOXIE: 12
PREVIOUS POLITICAL EXPERIENCE: 10 years on City Council including last five years as mayor.
COMMUNITY SERVICE: President of Tonganoxie Civic Club, member of Good Shepherd Thrift Store Building Committee.
What made you decide to run for office?
My reason for running for office hasn't changed since 2005. I got involved because I wanted to help our community. Tonganoxie is a growing community and the decisions that are made now will impact us for years to come. My job as Mayor is to ensure that our city is positioned to realize its full potential. In cooperation with council and staff I am constantly striving to identify additional revenue streams to fund our needs and create opportunities for a bright future. The recruitment of commercial development and the creation of new jobs is one of my highest priorities. I want to create a place where we can live and work. I want Tonganoxie to be the vibrant community that parents, children and grandchildren can all call home.
What special qualifications would you bring to this office?
I have 15 years of complex litigation experience representing Fortune 500 companies. I also have extensive negotiation training that has been a great resource for facilitating council meetings and other public hearings. My typical work day involves the management of 10-12 litigation projects including the supervision of up to 15 reports per project. My calm demeanor and ability to build consensus among competing interests has served me well as an attorney and as mayor.
How do you plan to stay in touch with constituents if elected?
In the past, I've hosted "Progress Tonganoxie" meetings before regular council meetings to recognize and learn about local civic groups such as Team Tongie, T3 and the Tonganoxie Civic Club. Additionally, I'd like to host quarterly town hall meetings to maintain a consistent dialogue about important issues facing our community. Lastly, I intend to use the power of social media to stay connected with constituents and share information about upcoming events.
What issue are you hearing about most from voters while on the campaign trail?
The most common question from constituents is what will become of downtown? My response is that downtown is changing but remains a beautiful historic downtown. Competition from retailers in Lawrence and The Legends has changed the nature of the businesses that inhabit our downtown. Additionally, the continuing success of online sales has reduced the need for brick and mortar storefronts. Businesses offering comfort and convenience items such as coffee, ice cream or other goods and services that don't compete with online ventures or local market centers should do well in our downtown. We must increase foot traffic downtown to encourage new businesses to open and allow existing businesses to prosper. The community must take ownership in our downtown and invest in its preservation and work together for a successful future.
What are the three most important issues facing the city and how would you address them?
Budget. There is significant misinformation in our community regarding the city budget. Tonganoxie is a growing town that has taken on debt to pay for infrastructure necessary to handle our growth and support our future. The city's current debt service includes payments for items such as our new wastewater treatment plant, secondary water line and Pleasant and Fourth Street improvement projects. Debt service payments for these improvements are made each year and have been restructured in recent years to take advantage of historically low interest rates. Careful planning and limited spending by the council since the recession has improved our financial position. Financial analysts have commented that we have approximately $3-3.5 million dollars available without reaching debt limits. Our financial status should continue to improve as significant debt obligations are retired in 2016-2018.

New municipal facilities. Our City Hall, police station and library are all considering new spaces for the future. Each building will require a remodel or new build in coming years to continue to serve our community at current service levels. The council's infrastructure committee has been meeting with representatives from each department and USD 464 to identify the most efficient options for council and community consideration. Discussion of facility options will continue this summer. A combination facility incorporating shared utilities and administrative staff may make the most sense in the long run. The council has begun budgeting for anticipated new facilities, and if supported by the community, will pursue funding options that limit additional debt and tax burden.

Economic Development. It's key to growing our city while keeping taxes low. Commercial and industrial development provides significantly better tax return to the city than residential development. The Tonganoxie Business Park is the largest publicly owned parcel in Leavenworth County and the Urban Hess Business Park provides smaller parcels in close proximity to Tonganoxie proper. The city has existing businesses in Urban Hess and has received significant interest in the Tonganoxie Business Park from companies looking to bring large numbers of jobs here. In 2014, the city extended water, sewer and gas service to the property. We're excited about the opportunity to bring jobs and additional revenue streams to our city through continued support of the Urban Hess Business Park and future development of the Tonganoxie Business Park.