Tonganoxie City Council still mulling police stations
City buys former post office for offices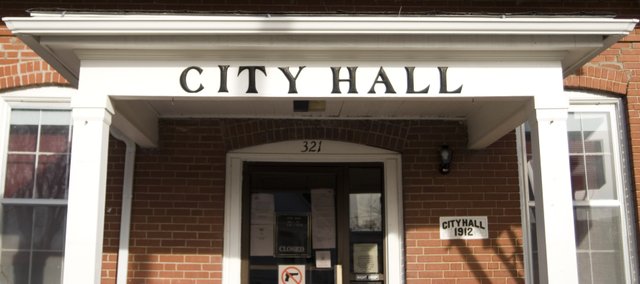 The Tonganoxie police station is expected to be moving, but where exactly that will be continues to be a point of contention.
The council continued its ongoing discussion about the department headquarters' future at Monday's meeting.
At the previous meeting, the council approved pursuing an existing building to repurpose.
The only existing building that had been discussed, at least in the latest round of talks, was the former Cornerstone Family Worship at Sixth and Church streets.
Council Members Kara Reed and Jim Truesdell, both part of an infrastructure committee that looked at various options for updated city services, have been staunch proponents of a new police station in some capacity. They have favored a new facility on city property, either on East Fourth Street or at Third and Main streets.
Other council members, Curtis Oroke, Chris Donnelly and Andy Gilner, have favored an existing building.
Monday, Reed and Truesdell again attempted to move toward a new building, but again were outvoted.
Council members noted that another building potentially was in the mix, but declined to comment because they didn't have permission from the building's owner.
Tuesday morning, Ben Robbins, whose family owns Midwest Carpet Center at 621 E. Fourth St., said his family has since given the city permission to discuss the option publicly.
"We thought the public deserves to know that this is an option, since it is their police department," Robbins wrote in an email to The Mirror.
The business is looking to relocate to a site closer to U.S. Highway 24-40 for more exposure, Robbins said.
The property is adjacent to city property at Third and Main.
Council approves sale
The purchase of what will be repurposed as the new Tonganoxie City Hall has been approved.
Council members voted for the sale, 4-1, with Jim Truesdell voting against the measure.
The city is purchasing the former Tan Time for $53,701.
The building, in the 500 block of Fourth Street, was the community's post office for several years before the U.S. Postal Service selected a new site along Laming Road. The postal service moved to that site in 2010. No timeline has been announced for offices being move to the new city hall.