Leavenworth County treasurer hopes to avoid postcard notifications for vehicle tag renewals
Official awaits result of proposed bill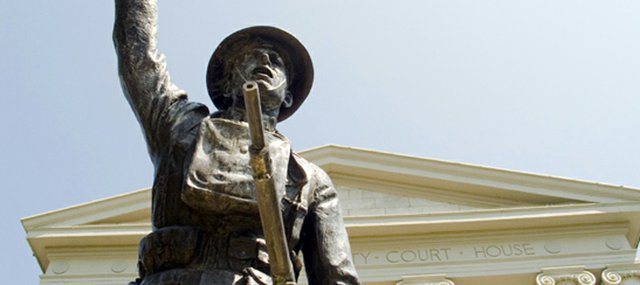 Postal preference?
Would you favor the state's plans to notify taxpayers of vehicle tag renewals by postcard or through its current letter notification? For more information or to weigh in on the subject, call Leavenworth County Treasurer Janice Van Parys at 913-684-0430 or email at treasurer@leavenworthcounty.org.
The state of Kansas plans to change the way it notifies motorists that they need to renew vehicle tags.
It's a move that Leavenworth County Treasurer Janice Van Parys said could be a major adjustment for some taxpayers.
Residents will receive postcards, rather than letters, from the Kansas Division of Vehicles. The move is designed to save the state money.
The Hutchinson News reports the state estimates the change will save nearly $562,000 a year.
Reno County Treasurer Jan Hull says the state is giving counties the option to send the traditional letters. But Hull estimated that would cost her county $35,000 a year, so she will use the state's postcards.
Van Parys said she's waiting on the result of a House bill that would increase title fees $10 to make a decision on the postcards.
"If that should occur I should have the funds to take over the renewal process," Van Parys said.
The new process was set to begin in April, but has been delayed a couple months.
Van Parys said the postcards would direct residents on how to pay online or at the county treasurer's office. Renewals still could be paid at the Leavenworth County Courthouse in Leavenworth or the Leavenworth County Annex in Tonganoxie.
Van Parys had concerns about the postcards, noting that they could more easily get lost in the mail compared to the traditional letters. Van Parys said some elderly residents don't have computers or don't want to use them to pay online.
Again, the renewals still can be handled at county offices, but Van Parys said she thought the postcards could get lost in the shuffle with advertisements and items sent through the mail.
The change doesn't seem customer friendly, Van Parys said, but she will continue with a wait-and-see approach.
"We're looking to resolve the situation locally and hope to print our own renewals," Van Parys said.
— The Associated Press contributed to this story.