Mail-in ballots for sales tax extension to be sent out in coming days
Informational meetings today, Saturday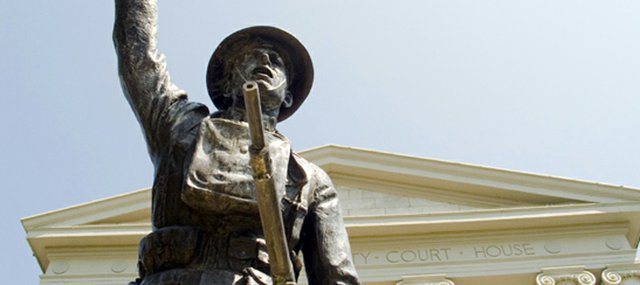 Leavenworth County voters will be receiving ballots later this month for a ballot question that will decide whether to extend the county's 1 cent sales tax.
County Clerk Janet Klasinski said voters can expect receiving their mail ballots in mailboxes on our around Jan. 14. The ballots will be in 4x6 envelopes with red ink indicating they are the county election ballot.
The sales tax first was implemented in 1996 to fund the Leavenworth County Justice Center.
The second extension, which was earmarked for County Road 1 and emergency communication upgrades, passed in 2005.
The current ballot question asks whether the sales tax should be extended to finance capital improvements, infrastructure, facilities, equipment, debt reduction and economic development projects.
Money will go both to the county, as well as its cities.
Klasinski said completed ballots can be mailed back — no postage is required — or dropped off clerk's office in the Leavenworth County Courthouse or the Leavenworth County Annex.
The ballots must be received by noon Feb. 3 to be considered valid.
She stressed that anyone who would not be at their home addresses during this time frame, such as people vacationing in warmer states or students off to college should contact her office and request a ballot be sent to their current address.
If residents don't see the ballot at in the mail by Jan. 18, Klasinski said they should call her to get a replacement.
Anyone wishing to register to vote has until next Wednesday, Jan. 14.
Informational meetings about the ballot question have been scheduled for 7 p.m. today at the Basehor Community Library and 7 p.m. Saturday at the Tonganoxie VFW Post Home.
Klasinski said some 38,000 ballots are being mailed out for this election, which is the first of this size for Leavenworth County.