Tonganoxie City Council eyes former post office, to have public forum on police station July 13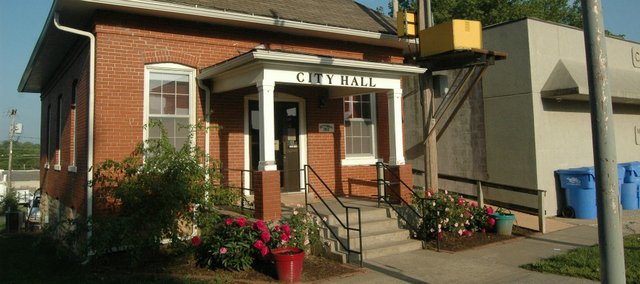 Tonganoxie city officials will look into purchasing what once was the downtown post office for new city hall.
The council met Monday in a special meeting to discuss the prospects of moving city offices to the former post office, which currently is Tan Time.
Owner Dimmy Knipp recently expressed interest in selling the building.
She opened the business in the former post office in 2013 after originally operating the business in a smaller location a block east.
Monday, the Tonganoxie City Council voted, 4-1, to pursue discussions with Knipp about the building.
Jim Truesdell voted against the decision.
An infrastructure committee made up of Truesdell, fellow Council Member Kara Reed and several other community leaders had met several times in recent months to discuss a plan facility needs.
A new Tonganoxie police station has been the No. 1 priority, per the committee's discussions, though a new city hall also has been in the mix, whether it be as part of a shared facility with the police department or separate structures.
With the recent developments, though, the council directed its attention at the space that Knipp is attempting to sell.
Though the council has viewed the police station as a top priority, Brandau expressed frustrations at Monday's meeting. He's lobbying for the city to purchase the current Cornerstone Family Worship, 128 E. Sixth St., as he said repurposing that building would save the city money.
Council Member Chris Donnelly made a motion to further pursue both the former police station and the church for city offices and the police station respectively, but that motion failed, 3-2.
Truesdell, Reed and Curtis Oroke voted against, while Donnelly and Andy Gilner voted in favor.
Reed said she wanted more information on funding options for building a new police station before moving forward with the church option.
The council will meet again Monday with a work session and then its regular meeting.
The work session starts at 6 p.m. and the regular meeting at 7 p.m.
Council members also scheduled a meeting for a public forum to discuss the police station situation at 7 p.m. July 13. All meetings will take place in council chambers.
Meetings and ballots
The Tonganoxie City Council will have a work session to discuss the 2016 budget at 6 p.m. Monday. Its regular meeting will follow at 7 p.m. in council chambers. The council also will have a public forum at 7 p.m. July 13 in council chambers to further discuss the police station.