Longtime Tonganoxie doctor dies after just celebrating 60 years of service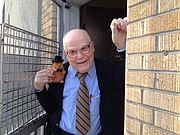 Dr. Phil Stevens, who just marked 60 years of service yesterday, died in his sleep overnight.
Stevens was featured in Wednesday's edition of The Mirror.
The family physician and local icon delivered babies early in his career while also serving as a family physician all those years.
The last several years, he also has been known as Tonganoxie Phil, the local answer to Punxsutawney Phil. A local radio station would contact him for his weather predictions each February. The Mirror continued the tradition after the radio station discontinued the annual report.
He served his patients out of the same office for all 60 years. Walking into the office, one could see what it might have looked like 60 years ago, as much of the furniture remain unchanged. A Mirror story in 2003 looked back on his nearly 50 years of service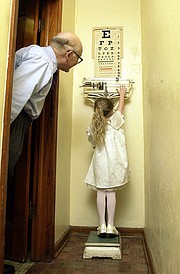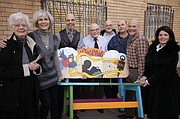 at the time.
Stevens was 87.