Tonganoxie
USD

464 ballot deadline is June 30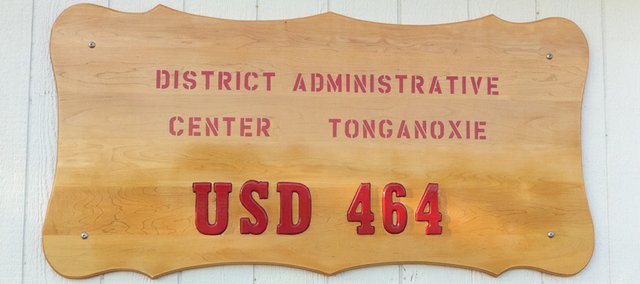 Tonganoxie voters have about two weeks left to cast their mail-in ballots in the special Tonganoxie USD 464 local option budget election.
Voters will decide whether to give the school board authority to increase the local option budget from 30 percent to 33 percent.
Ballots were sent out last week and are due back to the Leavenworth County Courthouse by noon June 30.
USD 464 patron John Morgan spearheaded the vote as a potential way for the board to offset budget cuts districts are facing statewide.
Though the board has the authority to raise the LOB by 3 percent, it doesn't mean governing body would utilize any of it.
The board discussed Morgan's suggestion and approved putting the measure to a vote during a May meeting nearly 200 patrons attended. The meeting was to discuss potential cuts for the district.
The board voted in favor of the special election, with board member Kris Grinter abstaining.
If the measure were to pass and the board decided to increase the LOB, patrons would see an increase in property taxes for that increase.
If the district were to raise the LOB 1 percent, that would be an increase of $23 in annual taxes on a $150,000 home for that 1 mill. That number jumps to $46 for a 300,000 home.
If the board were to utilize the entire 3-mill authority, it would cost a homeowner $69 in additional taxes for a $150,000 home and $138 for a $300,000 home.
Regardless of whether the measure passes, the school board wouldn't be able to call for another LOB mail-in ballot vote until 2017, per state law.
State law requires that ballots be signed and the voter's proper residence be written on the return envelope. That means someone with a P.O. box needs to list that person's physical address for the ballot to be valid.
If a voter did not receive a ballot in the mail, the voter should contact the courthouse. For that and other questions, voters can contact Leavenworth County Clerk Janet Klasinski at jklasinski@leavenworthcounty.org or 913-684-0421.