Tonganoxie restaurant's burger named one of top 11 in Kansas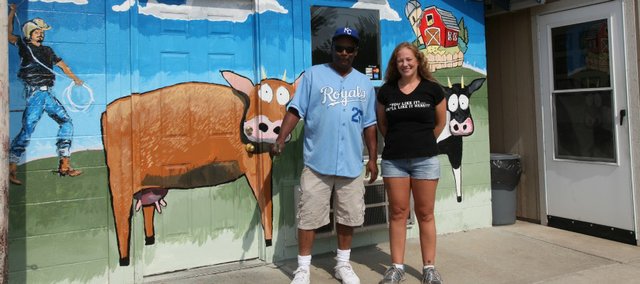 A Tonganoxie restaurant makes one of the best burgers in the state, according to blogger Annie Sandmeier.
Grandpa's Burger Box has made her list of 11 burger joints across the state that "will make your taste buds explode."
The Tonganoxie restaurant came in at No. 4.
Sandmeier's comment about the local establishment's burgers: "Word to the wise: Call ahead because they take their time crafting each masterpiece of a burger (but if you have to wait it's totally worth it!)."
The Golden Q in Hays, where Sandmeier attended Fort Hays State University, received top billing on her list.
The BRGR Kitchen and Bar in Prairie Village had the No. 2 burger, while Wichita's Bionic Burger took the third spot.
Lawrence cracked the list at No. 5 with Dempey's Burger Pub, which also has a Wichita location.
Another Wichita establishment, Fizz Burgers and Bottles, had the sixth-best burger, while longtime favorite Bobo's Drive-In from Topeka was next on the list.
Lawrence made the list a second time with The Burger Stand at the Casbah.
Bogey's in Salina also made it on the list, as did Big Bam's Burgers, located in Shawnee.
And of course, a Kansas burger joint list isn't complete without The Cozy Inn from Salina, which now also has a location in Manhattan.
As Sandmeier noted about The Cozy Inn, "When you love something as much as you love a Cozy burger, you don't even care that you smell like a greasy grill for the next three months (order outside to avoid this)!
The full list can be found at onlyinyourstate.com/kansas/kansas-burgers/.
Sandmeier's blog is annieonecancook.blogspot.com.