Kansas City Connection: A bakery to satisfy your cookie addiction
For years, people have been telling me to visit McLain's Bakery, which has been operating in the Waldo neighborhood since 1945.
I finally paid a visit last week and immediately realized why I'd been putting it off for so long: my goal to reduce my sugar intake has now gone from unlikely to a complete impossibility. 
The gateway drug for me happened to be McLain's "Cup Cookie," a pecan sandy thumbprint cookie with special chocolate icing. But the bakery also offers a wide range of Danishes, butter rolls, sweet and savory croissants, coffee cakes, cupcakes and artisanal breads.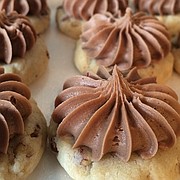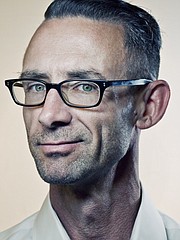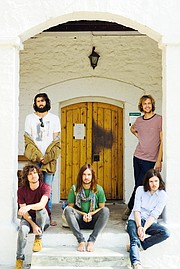 I was recently told by a friend of mine that the main reason he started attending a friend's church is because they serve McLain's muffins after the Sunday service. I don't think he's kidding. 
McLain's is located at 201 E. Gregory Blvd. (on the corner of 71st and Grand) and is open Tuesday through Friday from 7 a.m. to 4 p.m., Saturday from 7 a.m. to 1 p.m. and Sunday from 8 a.m. to 1 p.m. The family owned bakery also serves coffee and espresso drinks from Thou Mayest. Visit mclainsbakeryinwaldo.com for more information. 
Post Coffee Company
Speaking of good coffee, I don't like to think of myself as a snob, but when I've visited other cities lately, I've found myself seeking out the same quality coffee shops that are all over the KC metro area. One recent find, in the suburban hamlet of Lee's Summit, is Post Coffee Company, which opened recently at 200 NE Chipman Road.
Post Coffee Company serves a variety of high-quality hot and iced coffee drinks, as well as a few pastry offerings like the peanut butter bacon scone.
The decor is minimalist but modern, and the atmosphere is reserved but friendly. If you've also found yourself in the reluctant coffee snob category and happen to be in southeast Kansas City, this is the place for you.
Visit postcoffeecompany.com for more information.
Memorial Day at WWI Museum
For Memorial Day, the National World War I Museum at Liberty Memorial is offering free admission.
A special ceremony will be held at 10 a.m. to honor those who have served, and a Walk of Honor ceremony will take place at 1 p.m. during which nearly 100 new Walk of Honor granite bricks will be dedicated in a free, public ceremony.
Chuck Palahniuk
The phrase "book reading" or "author tour" doesn't generally create an expectation of lively crowd interaction or dynamic storytelling. But it's a different story when "Fight Club" author Chuck Palahniuk comes to town.
The author will visit the Uptown Theater at 7:30 p.m. Friday for a multimedia event in promotion of his new book, "Make Something Up," which includes 22 different stories and a novella. 
Palahniuk's appearance is hosted by Rainy Day Books, which is selling the $35 admission package on its website, rainydaybooks.com. The package includes one author autographed hardcover book, one autographed comic book edition of "Fight Club 2," and a stamped admission ticket. 
Prairie Village Art Show
Next weekend, the Prairie Village Art Show will take place from 5 p.m. to 10 p.m. Friday, 10 a.m. to 10 p.m. Saturday and 11 a.m. to 4 p.m. Sunday.
The event is set up in the area around Mission Road and 69th Street and features 100 different artists, food vendors and live music Friday and Saturday nights from 7 p.m. to 10 p.m.
KC Symphony and Tame Impala
The Kansas City Symphony will be hosting one of the world's premier violinists and violists, Pinchas Zukerman, for its May 29, 30 and 31 concerts, which will include Bach's "Concerto in D Minor for Two Violins and String Orchestra," Forsyth's "A Ballad of Canada" and Hindemith's "Trauermusik." The program concludes with Beethoven's famous Symphony No. 2. Tickets are available online at kauffmancenter.org. 
On Sunday, May 31, the Uptown Theater will be hosting the Australian psychedelic rock group Tame Impala.
This all-ages show starts at 8 p.m. Tickets are on sale at ticketmaster.com for $34.