Face to Face: Tonganoxie High School teacher Preston Troyer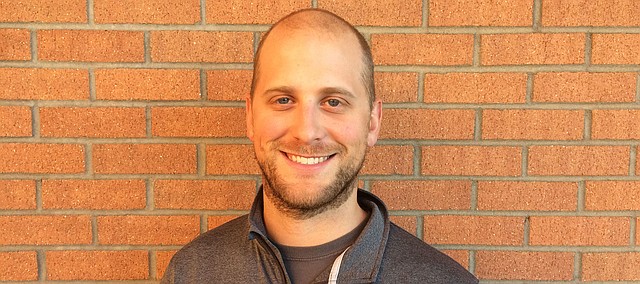 Name: Preston Troyer
Born: Feb. 24, 1986, in Dallas.
Family: Wife, Amy; two dogs, Nelli, a Brittany, and Pepper, a German shorthair. The pets are "kind of hunting dogs," he said.
Occupation: Technology and yearbook instructor at Tonganoxie High School. Troyer also is an assistant football coach and boys head track coach at THS.
Dream job as a child: An attorney.
"I remember that being in there somewhere," Troyer said.
Interesting fact: The THS instructor likes to fish and hunt. "That's about my life right there, fishing, hunting and school," he said.
Digging deeper: A 2004 graduate of Lake Highlands High School in Dallas, Troyer pursued a degree in sports management with a minor in business from Kansas University. He graduated from KU in 2008.
His father, THS head football coach Al Troyer, coached in Texas. Preston Troyer played football and competed in track at Lake Highlands. His graduating class was about 500 students. Troyer's family had roots in Kansas, which helped him decide on attending KU.
He did an intern in his field after graduating, but started to substitute teach and coach. He started doing transition-to-teaching coursework and earned and education degree with online classes through Fort Hays State University. He taught business classes in Larned before coming to THS in 2012 to teach and coach.
"I've always, for some reason, I've taught in smaller districts," Troyer said. "That's just how it's worked out for me.
"It's a nice community, I think, and I enjoy the kids here. "I've had fun the four years I've been here so far."
Troyer also values Tonganoxie's location.
"I really like the area," he said. "Growing up in a city, I liked the big city, but I'm not having to deal with the traffic.
"We're 10-15 minutes from Kansas City. I get to experience all of that while experiencing the small town at the same time. It's a nice mix."