Plans for Tonganoxie's Army Reserve center move forward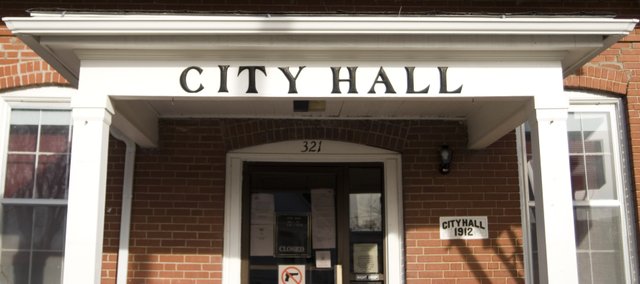 Plans for an Army Reserve center in Tonganoxie that would employ 11 and bring in 300 reservists are moving onward.
Tonganoxie City Manager Nathan McCommon noted at Monday's Tonganoxie City Council meeting that he recently received word from Army Reserve officials that construction of the center currently was up for bid and advertising would last until May 2.
They have a drop-dead date to hire a contractor no later than Sept. 30.
The center would be built on land annexed to the city about three-quarters of a mile south of 12th Street. The center will be built west of U.S. Highway 24-40.
The 11 employees would all be full-time positions, McCommon said.
McCommon's news came after the City Council opted to table a second reading of land annexation on the east side of Tonganoxie for a potential luxury RV resort. More on that developing story can be found in next week's edition of The Mirror.
In other business, the council:
• Awarded, by a 4-1 vote, a contract to Craun Construction for building of a police storage building at the new police station at Sixth and Church streets for $40,520. Jim Truesdell voted against the measure.
• Approved, 4-1, extending contract for purchase of Cornerstone Family Worship for the new police station from April 1 to April 29 due to a delay in the purchase of title insurance. Truesdell voted against the amendment.
• Approved, 4-1, ordinance amending city code to conform to Charter Ordinance 26 and assign responsibilities of the mayor, city manager and other officers. Truesdell again voted against.