Tonganoxie's 2007 budget gets final
OK
No residents speak during public hearing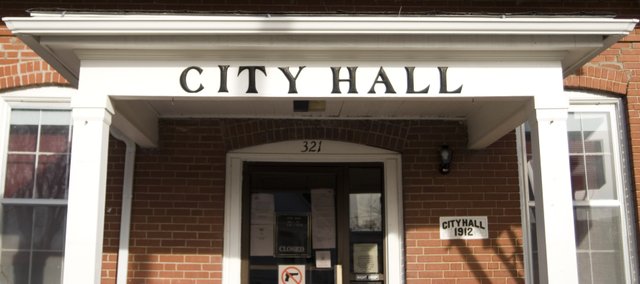 Tonganoxie has approved its 2017 budget.
No residents spoke during the budget hearing at Monday's City Council meeting, so the council voted, 5-0, shortly later.
The 2017 rate is .62 of a mill higher than the current 2016 rate (44.179) to accommodate Tonganoxie Public Library's proposed .62 increase for employee benefits.
A mill generally is $1 in taxes for every $1,000 in property valuation.
The total planned budget for all funds is just more than $7.7 million, an increase of nearly $302,000 from the 2016 budget. The total property tax levy is nearly $1,642,000, an increase of almost $79,100 from the 2016 budget.
Some highlights of this year's budget:
There is no increase to water and sewer rates for 2017, nor are there increases to costs of any city fees, licenses or permits.
• The 2017 budget includes merit increases for all full-time employees.
• It also includes a market adjustment for several full-time positions, which will go into effect Jan. 1.
• The surplus revenue in the Water Operations Fund due to expiring debt will be transferred to the Debt Fund to begin planning for the County Road 1 balloon payments in 2019 and 2020.
Some department budget requests included in the 2017 budget are:
• Municipal court and building permits software, $25,000
• Additional part-time salary for administration, $20,000
• $50 match per pay period for employees participating in a deferred comp plan, $20,000
• Renovation of City Council Chambers and the former City Hall, $34,500
Water tower exterior restoration, $40,000
Sewer main slip lining and cleaning, $60,000.