Festival to continue after Tonganoxie Sesquicentennial celebration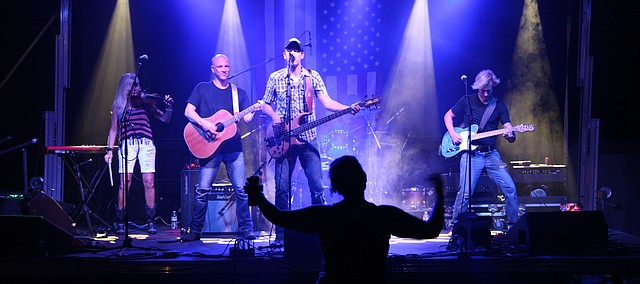 The city will continue to be involved in an annual Tonganoxie festival.
Council members said they favored the city's involvement in whatever is decided moving forward.
The city earmarked $31,500 for the Tonganoxie Sesquicentennial, which took place in June the traditional weekend of Tonganoxie Days.
Steering committee member Kara Reed said city staff spent considerable time on the festival, and suggested less responsibility on that end in future festivals.
She did mention, however, that it should be an easier process now that the committee had a one under its belt.
"A second rodeo would be a lot easier than the first one," she said.
She suggested the scope be smaller for future festivals, such as making it a one-day event instead of two.
But fellow steering committee and City Council member Curtis Oroke was adamant about continuing with the festival much as it was for the 150th celebration.
"We set a standard by what we just proved and the community supported it," Oroke said.
He said the city needed to "step up to the plate" for future festivals.
The sesquicentennial had vendors, a barbecue contest, car show, numerous musical performances on three stages, a beer garden and food court. It also was the same weekend as the annual Tonganoxie Public Library 5K/10K run/walk, which always has run concurrently with Tonganoxie Days.
The festival also ended up in the black financially, with business sponsorship, in-kind donations and vendor and other fees attributing to that success.
Diane Bretthauer, who was a committee leader for the sesquicentennial, said that committee members were in favor of moving the festival in whatever capacity it might be to the fall.
She said that's also a better season for attracting vendors.
Bretthauer also said the 150th celebration was successful because the community as a whole joined together to volunteer in leading various committees.
The council didn't commit to a specific date for a festival moving forward, but Bretthauer, along with fellow sesquicentennial volunteer Debbie Kirby, said the city needed to see when other area festivals were so they didn't conflict. And, as Tonganoxie Days had been for 30 years, on a specific weekend in a certain month.
"I think it was great and I'm looking forward to next year already," Mayor Jason Ward said. "I don't care what the date is."