Police teaming up with
USD

464,

GCA

on crisis kits
Officials asking for donations to fill 400 buckets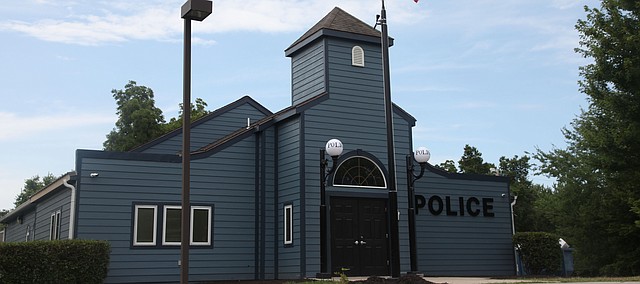 Tonganoxie police have been working with local educators on a crisis plan for Tonganoxie schools.
It's a plan that, with enough donations, could provide kits for 400 classrooms in Tonganoxie USD 464 and at Genesis Christian Academy.
Chief Jeff Brandau said the district lacks funding for such kits. That's where police officers hope to step in with assistance.
Kit items are, for instance, 5-gallon buckets and construction paper. In the event of an active shooter or other crisis, construction paper can be put in classroom windows to help responders in visiting classrooms that need assistance. They also are accepting facial wipes, facial tissues, water, "those kinds of things," Brandau said.
The police department is also accepting children's items, first aid kits and other contributions.
"Just some different things to entertain themselves and the first aid kit," Brandau said. "Just simplest things if they were in a lockdown or crisis situation."
As kits are completed, they'll be taken to the schools. Officers hope to provide the some 400 classroom kits for Tonganoxie's public and private schools by the end of the school year.
There also are donation areas set up at the new Tonganoxie Police Department. Donations can be dropped off in the lobby at the station, Sixth and Church streets. The lobby is open 24 hours. Tonganoxie police moved into their new station earlier this month.