Tonganoxie
USD

464 receives one bid for former elementary school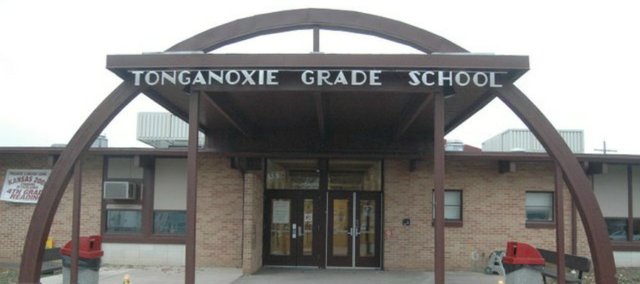 The future of Tonganoxie's former elementary school could be decided Monday.
Tonganoxie USD 464 is expected to make a decision on the winning bidder at Monday's Tonganoxie School Board meeting, though only one bid was submitted, Superintendent Lyn Rantz said Tuesday.
Interested bidders had until 4 p.m. Monday to submit sealed bids.
The bid is subject to acceptance or rejection by the board within 15 days following the bid opening. The winning bidder will then enter into a contract with the school and provide a cashier's check payable to the district at closing, which is scheduled for Feb. 26 at Kansas Secured Title, 866 Northstar Court in Tonganoxie. The bidder also will be responsible for $150 in closing fees and roughly $20 to register the deed.
It's also possible a decision won't come at Monday's meeting, as the board can reject the bid.
The district has been paying utilities on the building while it has stood vacant. Cost from July through December was $2,014, with the highest month being December for $432. The building no longer has electricity, as utility expenses are for natural gas services.
The building, at Third and Shawnee streets, went up for sale with the district's move to a new elementary school this past summer.
The timeline for the building started with the publishing of bid requests Dec. 1. Buildings were open to bidders Dec. 16 and Jan. 13.
A farewell celebration for the former Tonganoxie Elementary School took place in May at the school.
At the former campus, the school was serving students in kindergarten through fourth grade.
At the new TES, deemed the largest in the state, the building covers students in grades K-5.
Tonganoxie Middle School now covers grades 6-8 next door on the Washington Street campus.
The new elementary school was made possible through a $27.2 million bond issue voters approved in November 2012 with 62 percent of the vote.
Tonganoxie's former elementary school sits on a block that has been a part of local education for a century. The building once was home to higher grades as well.
District officials were in talks with a group hoping to repurpose much of the building into senior living apartments, but the business' efforts to obtain tax credits for the project fell through, and the development group withdrew its interest.
Parent-teacher conferences
The Tonganoxie school district will have parent-teacher conferences Wednesday and Thursday.
Conferences will run noon-8 p.m. Wednesday and 4-8 p.m. Thursday. Students will not have classes Wednesday, Thursday or Friday.