Mirror invites readers to use #ihearttonganoxie on social media for Valentine's Day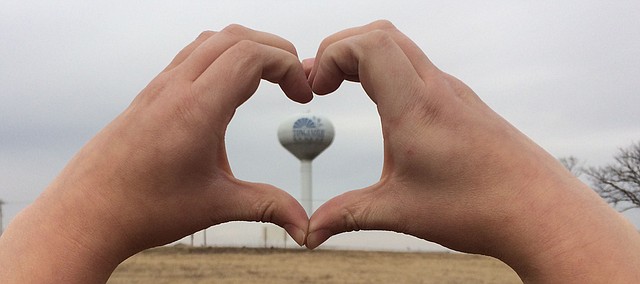 With Sunday being Valentine's Day, it's time send some warm wishes to that special person — or place.
That's right, your community.
What do you love most about Tonganoxie?
Is it the interesting history, the famed Tonganoxie Split or the scenic view with the hills overlooking the town?
Is it the organizations that keep it going strong or its network of walking trails?
Let folks know why you love Tonganoxie by joining the conversation on social media.
If you're a Twitter user, use the hashtag #ihearttonganoxie in your tweets. And, if you have room, feel free to mention us, @tonganoxie.
On Facebook, we'll be posting about giving Tonganoxie some love. Folks can comment where the story is posted on Facebook and are welcome to also use the hashtag #ihearttonganoxie there.
Also, we know many of our readers live in neighboring communities and points elsewhere. Feel free to use #iheartmclouth, #iheartlinwood, #iheartbasehor or whatever community you "heart."
Whatever the community, be sure to spread the love. It's almost Valentine's Day, after all.