Rantz to resign in June as Tonganoxie
USD

464 superintendent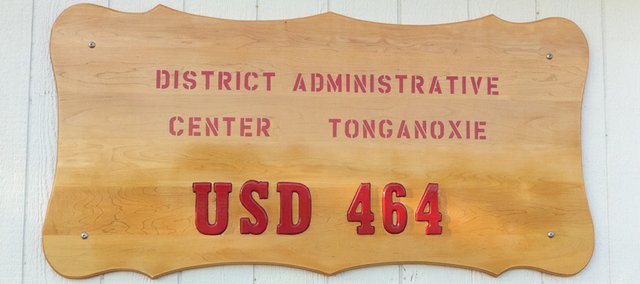 Tonganoxie USD 464 again will be searching for a new superintendent.
Lyn Rantz, the district's top administrator since 2014, plans to resign at the end of June.
Rantz provided The Mirror with a copy of her resignation letter to the board this afternoon.
In the letter, dated Monday, Rantz writes that she's "learned so much these last two years" as the district's superintendent. She also praised USD 464 for having outstanding teachers, administrators, students and patrons.
"I was hired with a clear directive to focus on curriculum, instruction and assessment practices to increase student achievement," Rantz wrote in the letter. "I believe we have successfully built a solid foundation with clear district goals, teacher-developed deconstructed standards and aligned scope and sequence documents.
"I am very proud of the work our district has begun to bring Advanced Placement courses and clearly aligned pathways within our Career and Technical Program."
She also wrote that she was proud of the district opening the state's largest elementary school on time and under budget.
"I am leaving the district with a larger contingency fund and a working capital improvement plan for our schools."
Rantz joined the district before the start of the 2014-15 school year. She came to Tonganoxie from Blue Valley USD 229 in Johnson County, where she had served since 2001. She had been principal at Prairie Star Middle School in Leawood for nine years before taking the Tonganoxie position.
Asked what her plans were after June, Rantz wrote in an email that she would have "more details of future plans when I am able to share."
She agreed to a two-year contract when she came to Tonganoxie. She was given a one-year extension last year before new board members took office. Last year's election saw two incumbents lose re-election bids. A third opted not to seek another term. In total, four new board members joined the seven-member board last summer.
Rantz received her bachelor's degree with a major in history and minor in business administration from Graceland College in Lamoni, Iowa. She then earned her master's in education administration from Pittsburg State University and her doctorate in educational leadership from Saint Louis University.
Rantz is the district's third superintendent in six years. Randy Weseman served as "interim" superintendent from 2011-14. Weseman retired as Lawrence Public Schools superintendent in 2009. He had planned to serve for a year with the district, but one year turned into three.
Weseman replaced Kyle Hayden, who left Tonganoxie to return to the Lawrence School District. He was an assistant principal at Lawrence High in 2004-05. Hayden came to Tonganoxie as assistant superintendent in 2008 and became superintendent in 2009.
The school board next will convene for a special meeting Monday to select a new heating, ventilation and air-conditioning contract. Approval of personnel recommendations also is on the list.
The meeting is at 6 p.m. in the TES library.
The school board's next regular meeting will be 6 p.m. March 7 at the library. Regular meetings normally are the second Monday of each month, but was moved in March because of spring break.