Weigh in on Kansas Day with The Mirror and social media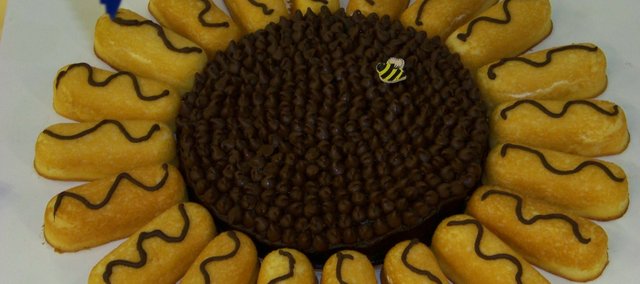 Kansas is famous for its sunflowers growing, buffalo roaming and now, a legislator bemoaning what some women are wearing at the Statehouse.
The state has been home to famous people, places and things.
Kansas Day conversation
Kansas became a state Jan. 29, 1861. Kansans will celebrate the state's 155th birthday on Friday. Join us on social media with your thoughts about what you love about Kansas and what wishes and hopes you have for the state moving forward. Use @tonganoxie and #happy155kansas with your tweets. Or look for the conversation on our Facebook page and weigh in there.
It was home to the first female mayor to be elected in the United States, Susanna Madora Salter. At 27 years old, she became Argonia's mayor in 1887, just weeks after Kansas women gained the right to vote in municipal elections.
Kansas was home to author, composer and photographer Gordon Parks, renowned author and editor William Allen White and, of course, President Dwight D. Eisenhower.
You'll also find Mount Sunflower and the Flint Hills within its borders. It's also the birthplace of Pizza Hut, thanks to a couple Wichita State University students. And who can pass up a spirited game day inside Allen Fieldhouse or Bill Snyder Family Stadium?
On Friday, we remember these famous Sunflower Statesmen and more with Kansas Day — the anniversary of when the state was admitted to the Union.
It's been 155 years since Kansas became a state, but it continues to be a home many hold dear to their hearts.
In an effort to hear about what Kansas means to our readers, The Mirror is encouraging your participation through social media.
If you have a Twitter account, mention @tonganoxie and use #happy155kansas in your tweets. Mention what you love most about Kansas and what hopes and wishes you have for it as it celebrates another year of statehood.
The Mirror reached out earlier this week to some members of the community to get their thoughts on the topic.
Kris Roberts, president of the Tonganoxie Community Historical Society, has lived off and on in the state since 1971.
"I seem to always return, so it must be home," she said.
As for the state's future, she hopes "that we are able to fully fund the education of our future citizens."
Kathy Harrell has taught for several years at Tonganoxie Middle School. For many of those years, she shared a birthday cake on Kansas Day with her students when she taught Kansas history.
A lifelong Kansan, Harrell was born in Topeka but has lived throughout the state in Sterling, Garden City and now Tonganoxie.
"I love Kansas for its good, decent people and its rich history," she said. "My hope for Kansas in the future is that we return to our progressive roots, where the needs of the many were put above the interests of the few.
"In the past, Kansans have valued good schools, communities, highways and social services, because these things contribute to a good quality of life for all people."
She said she'd like for the state to return to those values and priorities, she hopes, in the near future.
Josey Eastes now teaches Kansas history at TMS. He said his class is finishing up a unit on the early people of Kansas, mainly the different Native American tribes of Kansas. On Friday, his classes will listen to a Kansas Public Radio segment about Kansas from A-Z that first aired during Kansas' sesquicentennial five years ago.
Eastes is 31 and has lived in Kansas his entire life. He said that he's put more than 1,300 miles on his car (all in Kansas) and has learned to appreciate the Kansas Department of Transportation.
"I love western Kansas sunsets, the community pride each Kansas town shows, Kansas summer nights, the way people in Kansas treat each other and the pride and passion of being a Kansan," he said.
Eastes also provided a short wish list.
"Every educator in the state wants to see more school funding," he said. "I'd love to see that, as well as a Jayhawk football win."