A closer look at Leavenworth County Humane Society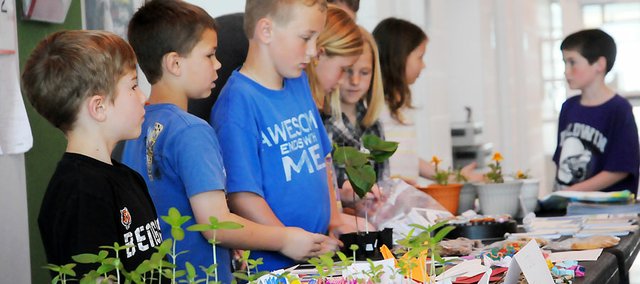 Editor's note: The Leavenworth County Humane Society and The Mirror are teaming up this month for a Cutest Pet Contest, which already has about 30 entries on Facebook. As part of the monthlong contest, The Mirror will have various stories about the LCHS, pet care and more as part of the monthlong contest.
1. Leavenworth County has had a Humane Society almost continuously since 1888. The first founders (some very prominent residents of their time) declared "the purpose of the organization shall be the prevention and punishment of cruelty to children and animals and the better enforcement of the laws relating thereto." LCHS, Inc. continues their efforts today. The most recent founders registered the corporation in 2006; in 2007, LCHS, Inc. was approved as 501(c)(3); and in 2009, LCHS, Inc. was launched with renewed vision and vigor.
2. If you are in Leavenworth County, but outside Leavenworth city limits or on Fort Leavenworth, you have no servicing shelter that will reliably take in pets you find or that you can no longer care for. In our county, only Leavenworth residents have a full-service animal control shelter. Leavenworth County Humane Society, Inc. is the only organization working to build and operate a no-kill pet animal shelter to serve all Leavenworth County residents.
3. LCHS, Inc. is all volunteer, funded solely by donations, a couple of fundraisers a year, and the occasional small grant. We are not a law enforcement agency, a public health agency, a chapter of any national organization or a taxpayer-supported government entity.
4. LCHS, Inc. advocates for all Leavenworth County residents to be provided basic animal services as a matter of public safety. KSA 32-1301 states that in areas where there is no city animal control authority, "the county sheriff shall have the local animal control authority duties and responsibilities pursuant to this act." Unfortunately, our Leavenworth County Commission has not funded the Sheriff's Office to perform its animal control duties.
5. LCHS, Inc. believes like most people that humans have a moral responsibility to treat all animals humanely, whether they are companion animals, farm animals, animals in entertainment, animals in laboratories, or wildlife. We have no agenda for interfering with responsible, moral, humane and legal uses of animals. We are opposed to any practice that causes any sentient being to suffer unnecessarily.
6. LCHS, Inc., knows that those who abuse or neglect animals are likely to be neglectful, cruel or violent toward humans. We are committed to working with human service groups, law enforcement, prosecutors and others to help make everyone safe from abuse and neglect. If you know of someone who may be in danger, human or animal, contact law enforcement.
7. LCHS, Inc. is the only group in the county with an active role in advocating for improved city, county and state codes, ordinances and statutes relating to pet animals and improved enforcement.
8. LCHS, Inc. is moving into an office at 1205 N. Main St,. in Lansing. Beginning Aug. 1, we will have office hours. After we secure our shelter license and kennel permit, we will offer limited short-term sheltering for just a few dogs and cats at a time. Foster homes are still essential. If we don't have willing, available, suitable licensed foster homes, we cannot intake pets. This building in Lansing will be our temporary home while we raise the funds to build the shelter that Leavenworth County residents, need, want and deserve.
9. We have taken in pets from throughout Leavenworth County, from individuals, vet clinics and animal control offices. We focus our intake on those pets who have no servicing shelter where they can be safe and cared for until they are adopted.
10. As 501(c)(3) organization, we are exempt from paying income tax on our revenue, but we collect and pay sales tax in Kansas. And a bonus — LCHS, Inc. is a professional organization, a business. We proudly belong to the Basehor, Leavenworth-Lansing and Tonganoxie Chambers of Commerce. We support Leavenworth County Development Corporation. We belong to the National Animal Care and Control Association.