Operation WildLife overwhelmed after mild winter, recent storms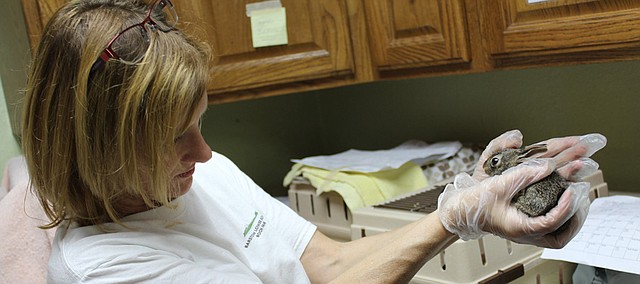 The heavy storms that hit the area this spring did more than flood basements, knock down tree limbs and lead to the frequent mowing of lawns.
They also created a steady flow of animals coming into Operation WildLife's Shawnee receiving center, 11218 W. 75th St., and its main facility in Linwood. The nonprofit organization provides rescue and rehabilitation services to injured and orphaned animals in northeast Kansas and northwest Missouri.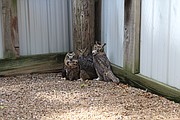 "Anytime we have storms, we get more animals — baby birds get knocked out of nests, baby bunnies drowned out of their burrows, adult animals get injured," said Diane Johnson, founder and director of Operation WildLife, or OWL.
Compounding the problem for the organization was the extremely mild winter.
"Nothing went into stasis, so we started getting babies in January," Johnson said.
Johnson said the number of animals that OWL has taken in is up 112 percent compared to the same time last year. And because OWL operates entirely on donations, this has caused some problems.
"We budgeted for the same number of animals, but obviously that didn't work," Johnson said. "So financially we're struggling."
The organization, which incorporated in 1989, runs with Johnson as the only full-time employee, two part-time employees and about 125 volunteers.
OWL takes in 4,000 to 5,000 animals per year. The only animals the organization doesn't accept are venomous snakes, adult skunks and adult deer. Babies are raised and released back into the wild; adults are rehabilitated and rereleased if possible.
Permanently injured or imprinted animals that can't be released in the wild are used as public education animals — the organization provided 189 public education sessions last year.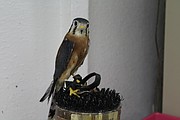 Normally, OWL's "baby season" lasts from March to October, heaviest from late spring to August, and the babies tend to come through in two or three cycles or waves. But the organization already is dealing with the second wave of bunnies and squirrels, and now it's getting in raccoons and baby deer.
Johnson said that she had personally responded to 43 calls to check on baby deer feared to be ill or orphaned this year.
Several baby animals require special formulas for feeding, which can cost up to $62 a bag.
"Each baby raccoon costs us about $250 in formula, and I have seven right now," Johnson said. "So that's almost $2,000 right there. And that doesn't count mealworms, crawdads, dead mice – all the things they have to be taught to hunt."
Those looking to help out the organization can bring checks, Walmart gift cards or donations of supplies to the Shawnee receiving center or mail it to the main facility, 23375 Guthrie Road, Linwood, KS 66052. Items like energy efficient laundry detergent and bleach are always welcome, but OWL can also provide a list of its most urgent needs by emailing OpWildLife@aol.com. The organization can be found online at www.owl-online.org.
Johnson said right now a top item needed is green and yellow vegetable baby food and applesauce, because cupboards are bare.
"And people can always volunteer, because there's lots of work out there to be done," Johnson said.