Dog breed ban, vendor trucks likely topics for City Council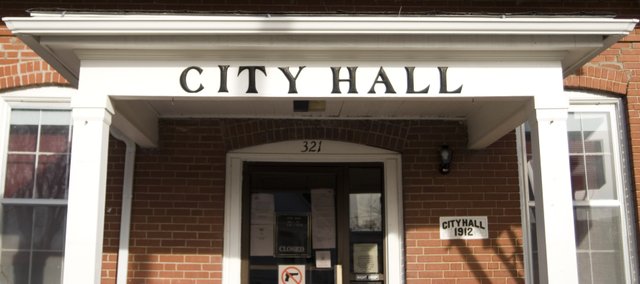 Clarification: The story that ran in the June 15 print edition of The Mirror incorrectly stated the opinion of a veterinarian, dog handler and Humane Society representative at a recent meeting. They are in favor of repeal a ban on specific breeds in Tonganoxie. The council asks the community to attend Monday's City Council meeting at 7 p.m. in Council Chambers, 321 Delaware, to share their opinions on the matter.
Dog breeds and water drainage likely will be two topics discussed at this Monday's Tonganoxie City Council meeting.
The council is looking at lifting specific bans on Rottweilers and pit bulls in city limits, as it has discussions at its last meeting.
A veterinarian, dog handler and Humane Society representative all spoke in favor of lifting the ban, saying that the public needs to be better educated on animals and that dogs can become more aggressive based on how they're treated by owners.
City officials also have been working with residents to figure out a solution to a resident's standing water problem in the back yard that has led to flooding issues. The city's engineers, as well as one's the resident has reached out to for counsel, continue to look at ways to find a solution.
The Council also will have a second reading for Ordinance 1408, which amends zoning regulations related to mobile vending.
Jesse and Kate Brubacher, who operate the Myers Hotel Bar, have wanted to offer vendor trucks on the hotel's property, but city ordinances have prevented that.
The ordinance amendment addresses that issue to allow for food vendor trucks in certain situations while also protecting established restaurants in the community.
The meeting is set to start at 7 p.m. Monday in Tonganoxie City Council Chambers.