Officials investigating, increasing security measures after threatenting message found in Tonganoxie High School bathroom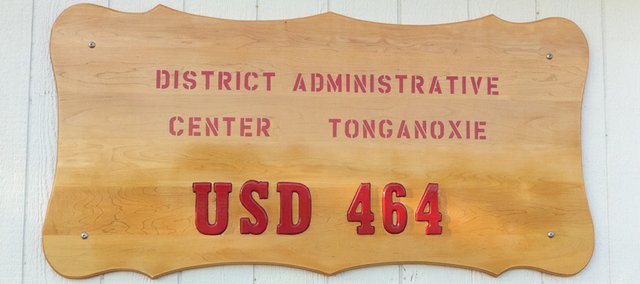 Local law enforcement officials are investigating a threatening note found Wednesday morning at Tonganoxie High School.
According to updates administrators posted on the Tonganoxie USD 464 website and Facebook page, someone found a threatening note written on a bathroom stall wall.
The district informed law enforcement, and officials launched an investigation into who wrote the threat and why.
"We want to assure all Tonganoxie parents, students and staff we consider any threat a very serious matter," Superintendent Lyn Rantz wrote in the post.
She said the district was taking several precautions to ensure the safety and security of all students and staff.
Tonganoxie police chief Jeff Brandau said his department, as well as the Leavenworth County Sheriff's office, were increasing personnel at the school in the coming days.
Brandau said the extra security is precautionary.
"It wasn't specific," Brandau said. "I just gave a date … the school is on heightened alert."
Brandau said that anyone with information about the incident should contact law enforcement officials.
"We just need to find out who wrote it and what they were thinking," Brandau said. "They need to let us know if they know."
In a more recent post, THS principal Mark Farrar wrote that officials are "reviewing film and following up on leads relevant to this incident" as they work with law enforcement officials. He also pledged that students and staff remained the school's top priority.
If students choose to keep their children at home, they will be excused, Farrar wrote, adding that the district would continue to send out updates as officials learn more about the situation.