Tonganoxie senior earns K-State's Putnam Scholarship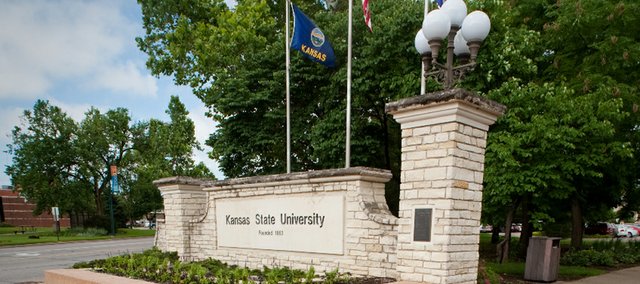 A Tonganoxie High School senior has been awarded Kansas State University's Putnam Scholarship.
Natalie Wolf received the scholarship during ceremonies Feb. 19 at K-State.
Pat Bosco, vice president for student life and dean of students, presented the award.
During K-State's annual Scholarship Day, students and their parents were guests of the university at a banquet. Throughout the day, they attended meetings with academic deans and student life officials.
Wolf also has been named a Commended Student in the 2015 National Merit Scholarship Program. A Certificate of Commendation from the National Merit Scholarship Corporation, which conducts the program, was presented to Wolf earlier this year.
About 34,000 Commended Students throughout the nation are recognized for their exceptional academic promise. Although they will not continue in the 2015 National Merit Scholarship awards, Commended Students placed among the top 5 percent of more than 1.5 million students who entered the 2015 competition by taking the 2014 Preliminary SAT/National Merit Scholarship Qualifying Test.
"The young men and women being named Commended Students have demonstrated outstanding potential for academic success," commented a spokesperson for NMSC. "These students represent a valuable national resource: recognizing their accomplishments, as well as the key role their school plays in their academic development, is vital to the advancement of educational excellence in our nation.
"We hope that this recognition will help broaden their educational opportunities and encourage them as they continue their pursuit of academic success."
Wolf also is competing this weekend for the THS Science Olympiad team at the state meet on the Wichita State University campus.
The senior medaled at the regional competition last month at Johnson County Community College, taking sixth in the Write It Do It competition with Sierra Staatz.
She also just missed out on another medal in the Game On competition. Wolf and Ethan Sandburg placed seventh in that competition.