Tonganoxie
USD

464 selects Nebraska firm for superintendent search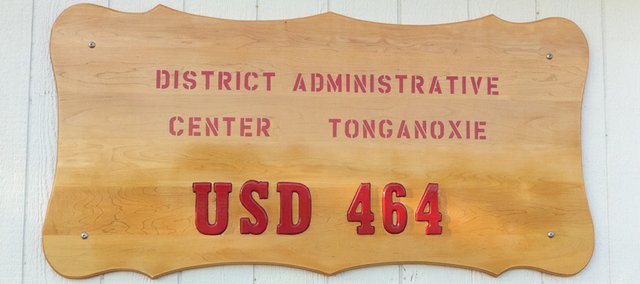 The Tonganoxie School Board is going a different route in its search for a new superintendent.
After hearing from representatives of three groups vying to serve the district in its search process, the board approved, by a 4-3 vote, McPherson and Jacobson Superintendent Search Service.
The Omaha-based company specializes in superintendent searches. The Kansas Association of School Boards, of which Tonganoxie USD 464 is a member, also was bidding to become the district's search organization, as was Chicago-based Hazard, Young, Attea and Associates.
KASB And McPherson and Jacobson had representatives at the meeting, while Hazard, Young, Attea and Associates had a representative video chat at the meeting from Chicago.
KASB has done previous searches, and was favored by some because it had placed so many superintendents in the state.
Board Member Kaija Baldock, however, thought McPherson and Jacobson offered opportunities for a wider range of applicants that went more beyond the state's borders. It was argued, however, that KASB did provide that service.
McPherson and Jacobson offered, because of the short turnaround of trying to land a superintendent before July 1, the option of an interim superintendent for a year to buy more time in finding a permanent superintendent. That would come as no cost to the district for the year the interim superintendent was in the position.
Former Tonganoxie Superintendent Randy Weseman initially came to Tonganoxie on an interim basis and then remained in the position for three years.
He now is on the KASB staff as the association's assistant executive director of operations.
Voting for McPherson and Jacobson were Board Members Dan Hopkins, Amelia Brusven, Kaija Baldock and Bryan Kemp.
Estimated costs of the three organizations was KASB with the lowest bid between $4,800 and $4,900 and McPherson and Jacobson at $6,000-$7,000. Hazard, Young, Attea and Associates had a bid of $24,000, but offered to price match if services were comparable.
Board members wanted to check with McPherson and Jacobson about negotiating a price, though it ultimately went with the company.
Board OKs personnel moves
The board approved resignations for Nicole Gurwell as TES/TMS instructional coach and Erin Lutz, THS freshman volleyball assistant coach.
It also approved a work agreement for Nicole Martin, THS special education para job coach, transferring from the special education paraprofessional position.