Tonganoxie Sesquicentennial organizers seek volunteers; meeting set for Tuesday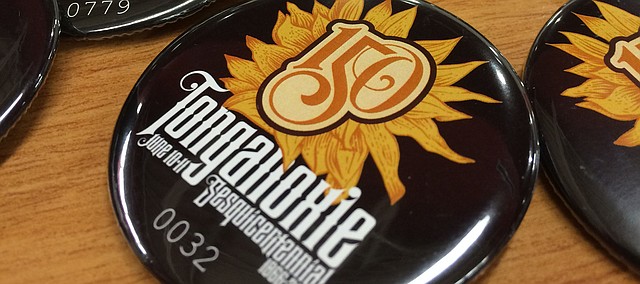 The Tonganoxie Sesquicentennial steering committee is asking for help in the volunteer department for this year's 150th anniversary celebration, which will be June 10-11 in downtown Tonganoxie and surrounding areas.
Anyone interested in being a volunteer at the Tonganoxie Sesquicentennial should plan to attend a volunteer information meeting at 7 p.m. Tuesday at Tonganoxie City Council Chambers, 321 Delaware.
Folks can determine when and where they would like to utilize their talents and provide volunteerism for the event.
Organizers encourage interested volunteers to bring a friend (or several), as volunteering generally more fun with a friend.
Plus, each volunteer will get a free t-shirt to wear at the event.
Volunteer coordinators will be outlining the opportunities available and explaining job requirements and where volunteers will need to be on the day(s) of the events.
Festival organizers also will be answering any questions you might have about the festival itself.
If you are interested in volunteering, but can't attend the meeting, contact Kara Reed at kreed@tonganoxie.org.