Easton man convicted in
DUI

case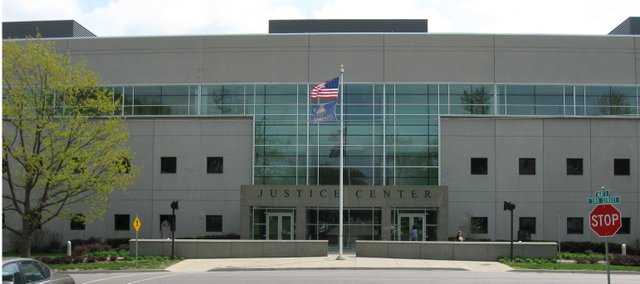 A 71-year-old Easton man was convicted by jury recently of driving under the influence of alcohol, leaving the scene of an injury accident and failure to maintain a lane.
Dale Kays appeared last week in Leavenworth County District Court.
The convictions are from an incident on Jan. 22, 2016, according to Leavenworth County Attorney Todd Thompson. Deputies with the Leavenworth County Sheriff's Office were dispatched to a residence on Easton Road to investigate a truck in the ditch. The 911 caller stated the truck took out multiple mail boxes and a traffic sign, according to Thompson. Deputies were also informed that the possible driver was attempting to leave the scene in another person's vehicle.
Deputies on scene noted a truck in the ditch. Damage was observed to the vehicle, and officers noted multiple spots of "spidered" glass on the driver's side of the truck.

No driver or alleged driver was on scene. Dispatch informed the deputies that a possible suspect had entered an Easton bar. Deputies proceeded to the bar and located Kays, according to Thompson. Kays admitted it was his truck in the ditch and that the truck was involved in an accident, but that he was a passenger in the truck and not the driver. Kays stated the driver was "Jimmy," though he didn't provide officers any additional information nor was a "Jimmy" located, according to Thompson.
Kays had a cut to his forehead and glass fragments in his hair. Deputies also noted he had friction burns on his hands that are consistent with someone who was gripping a steering wheel and came to an abrupt stop or crash.
A blood draw was taken from Kays to which his blood alcohol content was nearly four times the legal limit.
Sentencing is scheduled for 8:30 a.m. Dec. 7.