Visitors to Grinter Farms near Tonganoxie encouraged to be a part of social media sunflower 'guestbook'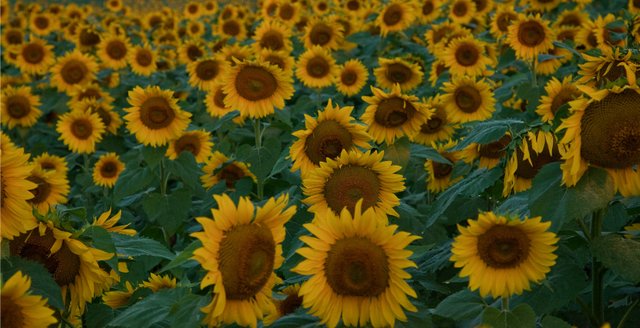 It's almost Labor Day Weekend and folks at Grinter Farms have been busy getting ready for all of their guests in the coming days.
Many of the sunflowers are blooming and ready for photos.
The traffic and crowds near their sunflower fields continues to grow each year, but Ted and Kris Grinter haven't been able to pinpoint exactly how many folks come to visit each year.
This year, however, the Mirror is encouraging visitors to "sign" a social media guestbook of sorts.
If you head out to the fields, take a photo, pick your social media — Twitter, Facebook or Instagram — and use #grintersunflowers in your post. Include the number of people in your group and where you're from in the posts. Participants can also list the names of folks in their group if they'd like.
So post away and have fun with your social media entries. Oh, and be sure to read up on other attractions in the coming days and weeks surrounding the field's hoopla and be sure to visit the Grinter Farms' Facebook page for some do's and don'ts when visiting the field.
Who knows, maybe there will be a trending hashtag by the end of the holiday weekend.