State speaker to discuss communities and better involvement tonight in Tonganoxie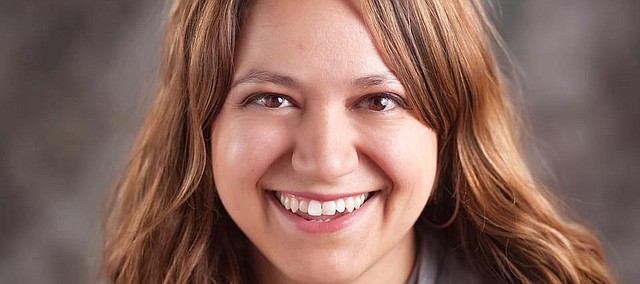 A staff member of Public Square Communities, Inc., who is part of numerous statewide initiatives will speak tonight in Tonganoxie.
Liz Sosa of Garden City will lead a community discussion from 5:30-7:30 p.m. today at the Chieftain Room on the Tonganoxie High School campus.
Sosa will provide perspectives on citizen-led civic engagement for community development and the connecting and engagement of young leaders with the civic and entrepreneurial fabric of their communities.
Southern Leavenworth County Leadership Development is sponsoring this regional event, which is open to the public.
SLCLD is an annual program that focuses citizens on developing competencies and skills in leadership and encourages leadership in business, politics and volunteer organizations.
Sosa is owner of Epitome Enterprises Consulting and co-owner of The Corner On Main gift shop in downtown Garden City.
Epitome Enterprises helps with small business development strategies, including business plan development and evaluation.
An adjunct instructor at Garden City Community College, Sosa graduated from Fort Hays State University with a bachelor's in business/leadership.
A 2011 Leadership Kansas staff member, Sosa is a current staff member for Leadership Kansas and Federico Consulting.
She is a liaison for the Kansas Sampler Foundation PowerUp Movement and board member for the Western Kansas Community Foundation. She's also on the board of trustees for the Sunflower Foundation, a nonprofit organization that directs resources toward helping Kansans and Kansas communities achieve and maintain optimal health.
Refreshments and snacks will be served at the April 19 event.
SLCLD has graduated annual classes of students ranging in age from high school seniors to retired residents for more than 25 years.
First State Bank and Trust and the Basehor Chamber of Commerce currently sponsor the program.
The organization soon will be taking applications for the 2017-18 class session, which runs from September through May.
Classes meet monthly, generally on the second Wednesday of each month, with the May session being a graduation luncheon.
Students visit various local government locales and other destinations as part of the course.
Students also must meet other requirements during the year, including participation in a class volunteerism project.
For more information, contact Shawn Linenberger at 785-218-5300.