Challengers lead vote-getting, 1 incumbent ousted in Tonganoxie City Council primary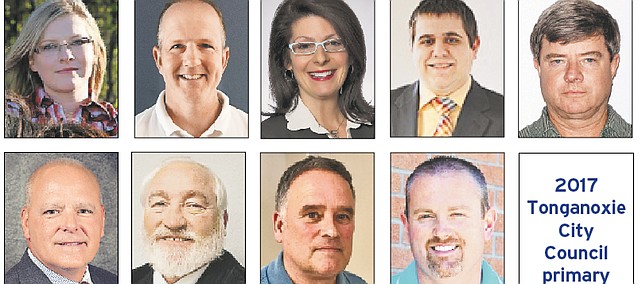 The Tonganoxie City Council will have at least one new member, thanks to Tuesday's primary results.
Voters selected up to three candidates, as terms for incumbents Chris Donnelly, Andy Gilner and Jim Truesdell are set to expire. The top six candidates out of the 10-candidate field advance to the November general election. Gilner and Donnelly both made the top six, while Truesdell finished seventh in the vote-getting.
Challenger Jamie Lawson had the most votes with 209, while fellow challenger Loralee Stevens had 138 votes. Donnelly placed third with 120 votes, AW Rocky Himpel fourth with 115 and Gilner fifth with 99. Ryan Keltner nabbed the final general election spot with 90 votes.
Truesdell garnered 45 votes, Jennifer Kohl 34 and Michael Towle 19.
Rachell I. Rowand, who announced last week she was dropping out of the race, received six votes.