Aggravated battery reported east of Tonganoxie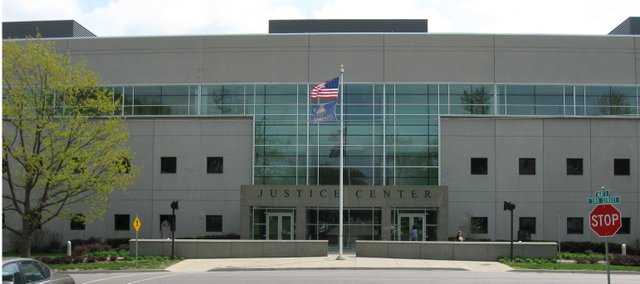 The Leavenworth County sheriff's deputies responded to an aggravated burglary last month east of Tonganoxie.
The incident occurred at 12:54 p.m. July 17 in the 20000 block of Evans Road.
The homeowner was home at the time of the incident and interrupted the burglary. Two adult male suspects fled the scene in a light in color passenger car. The third subject departed in the homeowner's car.
Deputies arrived shortly thereafter and discovered the homeowner's car in a ditch on 203rd Street not far from the home. Deputies pursued the subject on foot as he had fled into the wood line. Additional units responded and canvased the area. Roughly an hour later the subject was taken into custody hiding near a home on an adjacent road to the east of where the car was dumped.

Members of the Kansas Highway Patrol had come to assist in the search and assisted deputies in the capture of a 29-year old male subject, a KCK resident. He was taken to the Leavenworth County Jail where he was booked on numerous charges stemming from the case.