Kansas City man gets nearly 10 years in meth case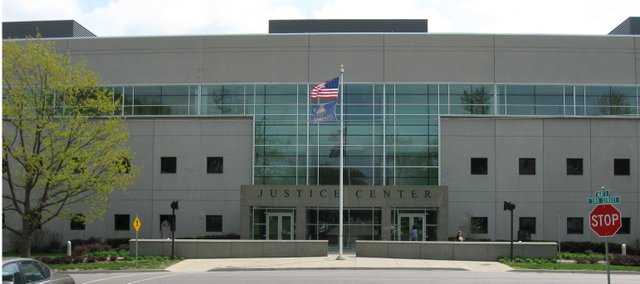 A 48-year-old Kansas City man was sentenced last month in Leavenworth County District Court to nearly 10 years in prison on methpamphetamine charges.
George Dobbs was sentenced July 14 to 117 months to the Department of Corrections for possession with intent to distribute methamphetamine. A second count of possession of drug paraphernalia received a sentence of 11 months with the Department of Corrections. That case was ordered to run concurrently to the primary count.
The sentence originated from events on Oct. 26, 2015, according to County Attorney Todd Thompson. As part of an investigation into Dobbs' drug activity, law enforcement executed a search warrant for Dobbs' vehicle. Upon doing so, they located a black bag with a yellow stripe in the engine compartment in the lower front grill area. The bag could only be accessed from opening the vehicle's hood. Inside the bag was a crystal substance later determined to be 53 grams of methamphetamine. Also inside the bag was a digital scale covered in residue, later determined to be methamphetamine residue.
Joan Lowdon represented the state; David Whinery represented Dobbs.