Leavenworth woman sentenced in death of mother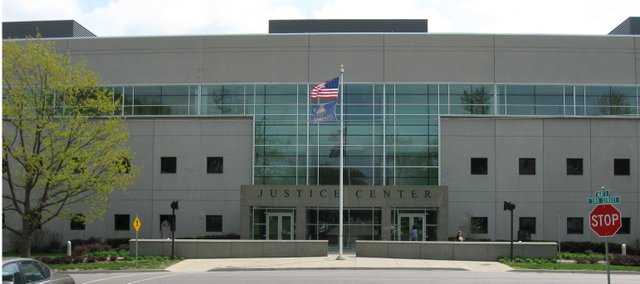 A 60-year-old Leavenworth resident was sentenced to almost 13 years in prison for killing her mother.
Victoria Smith was sentenced last month in Leavenworth County District Court to 155 months for killing her mother, Anna Higgins.

On July 3, 2016, the Leavenworth Police Department responded to a 911 call in the 1000 block of Sixth Avenue in Leavenworth. When officers arrived they heard Smith screaming that she had killed someone. Smith, who lived alone but in a home owned by her mother, later admitted that she was surprised to be awaken by her mother. Smith then hit her mother with a flashlight outside her bedroom door. Upon realizing what she did, Smith then took her mother from the doorway to the main living room where she then proceeded to strike her several more times with a three-pound mallet, according to Leavenworth County Attorney Todd Thompson. Higgins was found dead on the scene.
Defense attorney Michael Highland argued to withdraw the plea previously, because his client said she felt pressure to take the plea. Judge Gunnar Sundby denied the motion to.
County Attorney Todd Thompson asked for the aggravated sentence under the Kansas Sentencing guidelines of 165 months. Highland asked for the mitigated sentence. Sundby ruled that the sentence would be the standard sentence under the sentencing guidelines of 155 months..

At sentencing, the family told the court of the years of issues they had with Victoria Smith and the horrific way Anna Higgins was murdered. Her family said that they could not even have a viewing at the funeral for Higgins.
Victoria Smith asked for a departure in her sentence and said that she was startled by what she thought was an intruder and hit her mother with a flash light. When she realized it was her mother she "snapped" and that she only "tapped" her mother with the hammer to scare her. She did not believe the death was due to the hammer, according to Thompson.