Tonganoxie High girls golf era begins this fall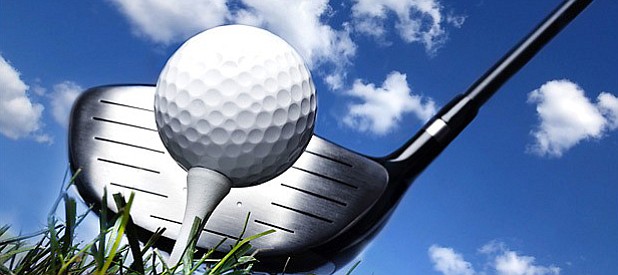 Just like that, Tonganoxie High has another sports program.
The school board approved the new sport by a unanimous vote at a special meeting this past Thursday.
On Monday, at its regular meeting, the board approved Doug Sandburg as the girls coach.
Sandburg also coaches the boys team. He started with the program in 2009, serving six seasons before taking over as head coach in 2015.
The girls season is in the fall and the boys season in the spring.
Sandburg said Monday he's still working on the lineup for Tonganoxie's newest team.
THS is slated to compete in six tournaments this fall.
The Chieftains open the season next week with an 8:30 a.m. Aug. 23 meet in Ozawkie, as Jeff West is the host team.
On Aug. 31, Jeff West again is the host school, this time at Lake Perry Country Club. Other teams at the 1 p.m. meet are Rossville, Santa Fe Trail, Seaman, Silver Lake, Spring Hill, St. Marys and Topeka.
Piper will host a Sept. 5 meet at Dub's Dread, as Anderson County, Basehor-Linwood, Bishop Miege, De Soto, Hayden, Holton, Mill Valley, Spring Hill, St. James Academy and Turner all will be at the meet, also slated to start at 1 p.m.
The team gets a slight break before a Sept. 20 meet at Paola Country Club. Spring Hill, BLHS, Topeka High, Anderson County, Gardner-Edgerton, Holton, Jeff West, Piper and Turner will join Tonganoxie for the 3 p.m. meet.
Also scheduled so far is a Sept. 25 tournament at Village Greens Golf Course in Meriden. Jeff West, Holton, Osage City, Piper, Rossville, SFT, Silver Lake, Spring Hill and St. Marys will compete at that tournament, which starts at 9 a.m.
And on Sept. 26, THS has a 3 p.m. meet at Hidden Springs Golf Course against Santa Fe Trail, Silver Lake, Osage City, Gardner-Edgerton, St. Marys Academy and West Franklin Learning Center High.
Regionals are Oct. 9 at Chanute, Clay Center, Colby and Spring Hill. Regional assignments haven't been announced yet.
Class 4A state is Oct. 16 at Lake Shawnee Golf Course near Topeka. Other sites are Mariah Hills Golf Course in Dodge City (6A), Emporia Municipal Golf Course in Emporia (5A) and Smoky Hills Country Club in Hays (3-2-1A).
Tonganoxie started a boys golf program in 2002.
The girls program now means Tonganoxie now has eight boys teams and seven girls teams. THS also fields teams in football, boys cross country, girls cross country, boys soccer, volleyball, boys basketball, girls basketball, wrestling, baseball, softball, girls soccer, boys track, girls track and boys golf.