Tonganoxie High girls golf nabs first medals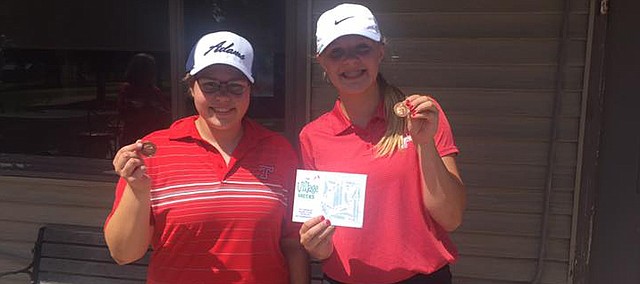 The Tonganoxie High volleyball season opened Tuesday with a 4 p.m. dual match against Lansing at THS. The match did not meet The Mirror's print deadline. The match marked the first for the Christina Jeannin era, as she takes over for longtime Chieftain coach Tiffany Parker, who also coached Jeannin when she was in high school at THS.
The team again is in action at 4 p.m. Thursday with a dual against Eudora.
More like this story