City
OK

's method for funding library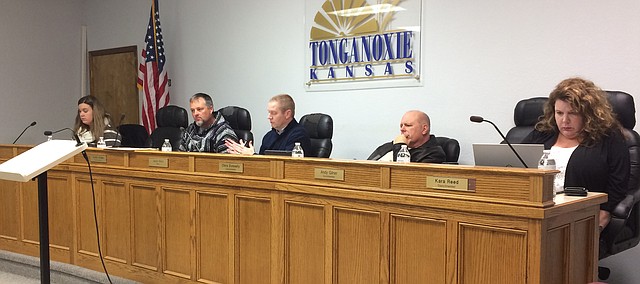 General obligation sales tax bonds will be issued to fund a new Tonganoxie Public Library.
The council voted, 5-0, to approve the bond issuance of $3.85 million.
The council approved $3.75 million in funds for the library at the last meeting. City Manager George Brajkovic said the additional $100,000 was to cover issuers fees and other costs associated with issuing the bonds.
The bonds are for 20 years.
With principal and interest, the city's contribution for the project will be $5.057 million.
Initial talks about the library set estimated costs at $3 million to $3.6 million, but updated costs and needed space have pushed that number to $5.1 million.
The council approved funding $3.75 million, with the library to work on bridging the gap with updated designs or potential fundraising.
"We feel this gets things moving," Brajkovic said at Monday's meeting.
The decision requires two consecutive publications in The Mirror, the city's official newspaper, along with a 30-day protest period.
A Feb. 19 bond sale date is expected, with March 19 being approval day for bond sales and the week of April 2 as the targeted time frame for closing.
"This is about the most aggressive schedule we can be on," Brajkovic said.
Voters approved a 3/4-cent sales tax replacement of the 10-year Tonganoxie Water Park sales tax that recently expired. The new sales tax is for 20 years and was earmarked for a new library and infrasructure.