Donnelly given nod to join Port Authority board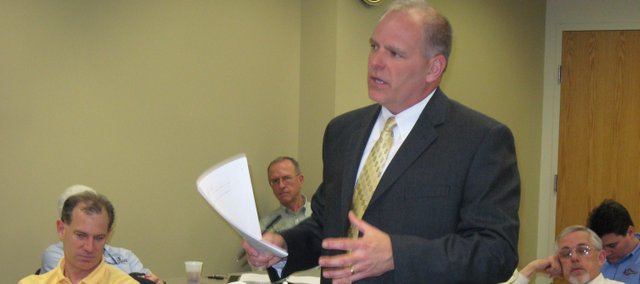 Mayor Jason Ward told the council that Bill New was stepping down from the Leavenworth County Port Authority and a replacement was needed.
Ward suggested Donnelly fill the role, as he has been involved with the organization in the past and served on the Leavenworth County Development Corporation board.
Donnelly asked that a decision be made later so that there wasn't pressure or an awkward situation of making a decision with him there.
A decision, though, was needed later this week, so the council proceeded. Ward also asked the incoming council members, all who were in attendance, their thoughts and all were agreeable to the appointment as were current council members.
Stevens said that when Ward first started talking about the position, Donnelly's name instantly came to mind.