Duchess of Cambridge seen wearing hat from Tonganoxie-based clothing company on Christmas Day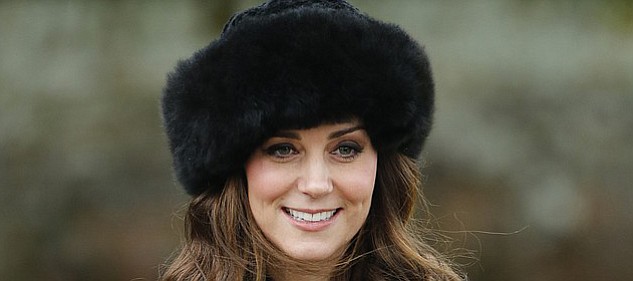 The Duchess of Cambridge's Christmas Day wardrobe featured a touch of Tonganoxie.
Yes, Kate Middleton wore a Vallnord alpaca fur hat from Tonganoxie-based Peruvian Connection on Monday.
Middleton wore the hat to Christmas Day services in Sandringham, England,
Peruvian Connection posted a photo of her wearing one of the company's hats on its Instagram page.
The company has a store in London.
It also has locations in New York. Washington, D.C., Boston, Santa Fe, N.M., and Chicago, along with a local store at 335 E. 55th St. in Kansas City, Mo..
Peruvian Connection has operated in rural Tonganoxie for more than 40 years. The company got its start offering women's clothing via catalog in 1976 by the mother-daughter team of Biddy and Annie Hurlbut, according to the company's website.
While researching anthropology in Peru, Annie, a 19-year-old Yale student at the time, fell in love with handwoven mantas and ponchos she discovered in the markets of Cuzco, the ancient capital of the Incas.
In 1979, a New York Times writer took note of Peruvian Connection's line at a fashion boutique show in New York City.
The story, which appeared on the front page of the Times' Style section, generated 5,000 catalog requests within three months, according to Peruvian Connection's website.
For those wanting to wear a hat like the one the duchess wore, it's available in stores and online for $99.