Tonganoxie
USD

464 superintendent suspended with pay after arrest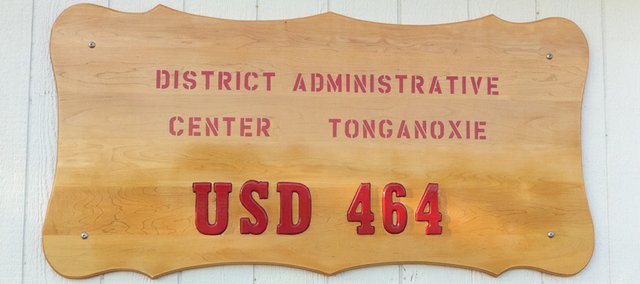 Tonganoxie USD 464's superintendent has been arrested on a warrant out of another county for failing to report abuse from an alleged incident that occurred while he was superintendent of a district there.
The Tonganoxie Board of Education released a statement after a special meeting Tuesday night.
The Leavenworth County Sheriff's Office arrested Superintendent Chris Kleidosty on Tuesday afternoon on a warrant through Linn County, according to the school board's press release. Superintendent Chris Kleidosty was arrested Tuesday afternoon by the Leavenworth County Sheriff's Office on a warrant issued by Linn County for failing to report abuse from an alleged incident that occurred at Prairie View USD 362.
According to the Prairie View school district's website, a current employee there also has been arrested for allegedly failing to report abuse and has been put on administrative leave. Kansas City television stations are reporting that the current Prairie View employee is Prairie View High School principal Tim Weis.
Kleidosty came to Tonganoxie from Prairie View, a consolidated district near La Cygne.
The board has suspended Kleidosty effective immediately with pay and pending further board action, according to the board's statement.
Tonya Phillips, the district's director of educational programs. was appointed interim superintendent.
"The safety and well-being of our students is always our highest priority," the statement said. "The Board of Education is committed to transparency and will continue to keep our patrons informed."
The board hired Kleidosty this past May.